Lana Del Rey on Album Cover Diversity Controversy: "My Best Friends Are Rappers"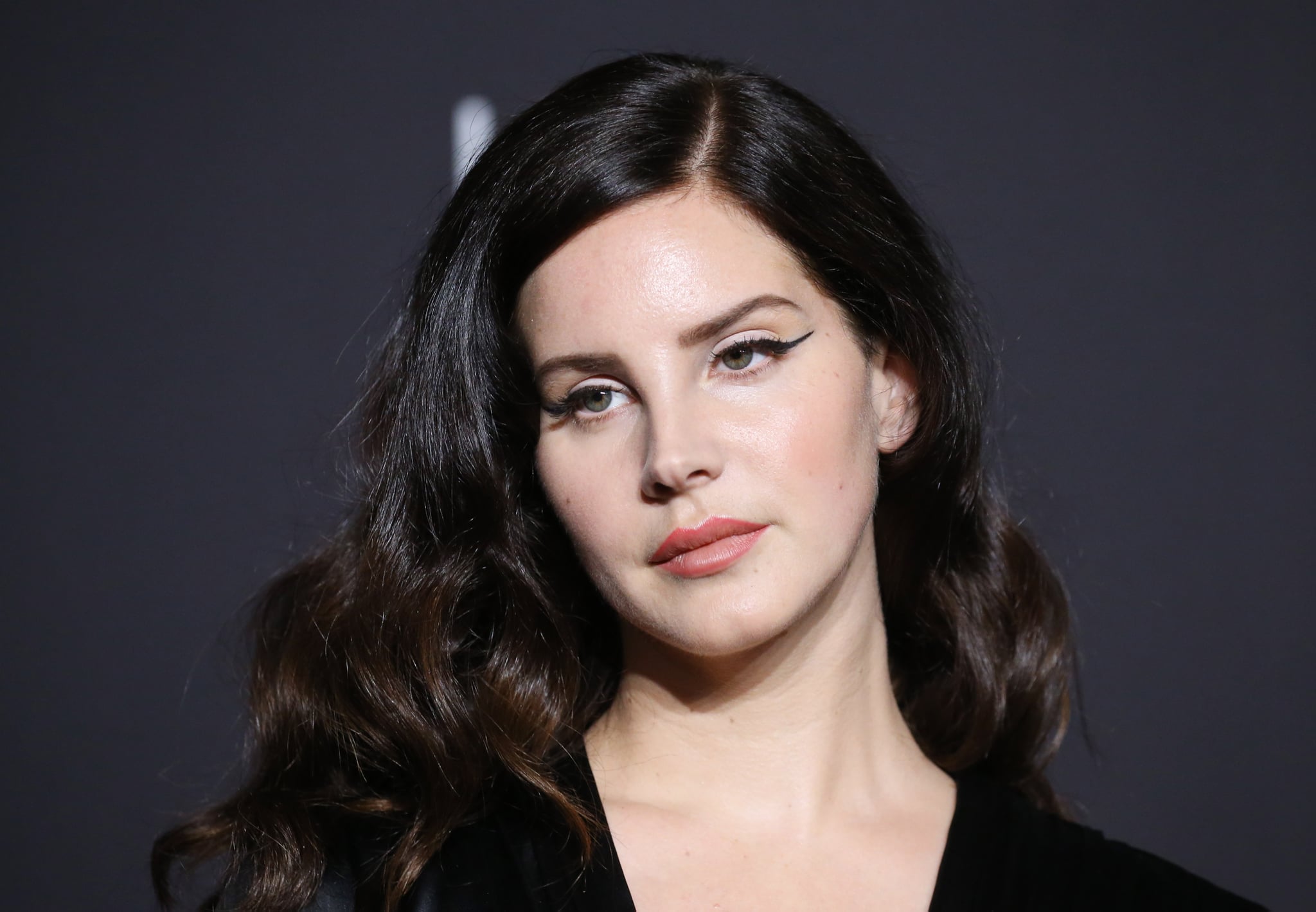 On Jan. 10, Lana Del Rey released the cover art to her upcoming album, Chemtrails Over the Country Club, on Instagram. In addition to writing, "There's always turmoil and upheaval and in the midst of it — there's always beautiful music too," Del Rey immediately included a lengthy comment addressing criticism over the lack of diversity in the photo. "No this was not intended — these are my best friends, since you are asking today. And damn! As it happens when it comes to my amazing friends and this cover yes there are people of color on this records picture and that's all I'll say about that but thank you," Del Rey wrote.
She continued her comment: "My beautiful friend Valerie from Del Rio Mexico, my dearest friend Alex and my gorgeous friend Dakota Rain as well as my sweetheart Tatiana. these are my friends this is my life. We are all a beautiful mix of everything — some more than others which is visible and celebrated in everything I do. In 11 years working I have always been extremely inclusive without even trying to. My best friends are rappers [and] my boyfriends have been rappers. My dearest friends have been from all over the place, so before you make comments again about a WOC/POC issue, I'm not the one storming the capital, I'm literally changing the world by putting my life and thoughts and love out there on the table 24 seven. Respect it."
Instagram users were quick to point out how it seemed Del Rey was overly defensive when no one was calling her out. "This isn't it," a user said. "Having Black and Brown friends, and putting them on your album cover doesn't absolve you from examining your own internalized racial biases." Another said, "I love you so much but girl . . . why did you say this? No one was checking you. Do you realize how tone deaf it is to say 'rappers' when you were talking about ethnicity???"
Regardless of her intentions, you can't deny her choice of words. Not only did she equate usage of the word "rapper" with POCs, but she also used "My [insert relation] is [insert ethnicity]" to try to absolve herself of any racist intentions. Instead of having a productive conversation with those in the comments section about any perceived criticism, Del Rey made herself the center of the issue at hand, saying: "I'm literally changing the world by putting my life and thoughts and love out there on the table 24 seven." This disregards those who are actually out there putting their lives on the line by merely existing and being who they are and trivializing their issues.
This isn't the first time Del Rey has gotten backlash for her comments, with the singer defending herself back in May in response to comments she made about Doja Cat, Ariana Grande, Camila Cabello, Cardi B, Kehlani, and Nicki Minaj. It's clear that Del Rey has a lot to learn from those around her, and the only question that remains is whether or not she'll truly ever listen.
Source: Read Full Article