Khloé Kardashian Revealed She Regrets Blaming Jordyn Woods For Breaking Up Her Family
If you cast your mind back to February this year, you'll probably remember the shit storm of drama surrounding Khloé Kardashian, Tristan Thompson and Jordyn Woods.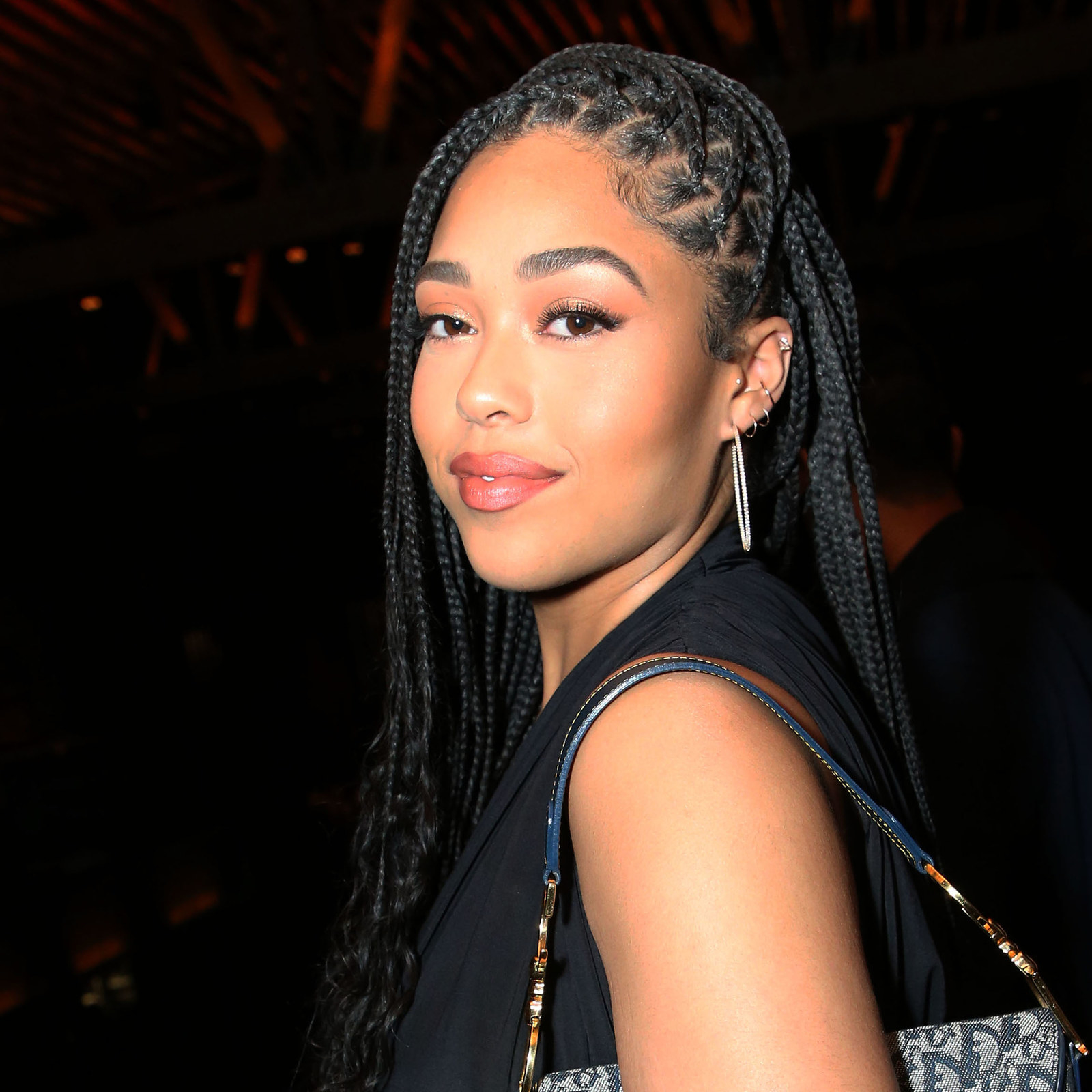 For anyone who's somehow missed the drama — Khloé split with her boyfriend of three years after he was accused of cheating on her with Kylie Jenner's best friend, Jordyn Woods. It was the second time their relationship had been rocked by rumours of infidelity — Tristan was also accused of cheating on Khloé in April 2018, days before she gave birth to their daughter, True.
I'm sure you'll also vividly remember that Jordyn Woods sat down with Jada Smith days after the news broke for a tell-all interview where she shared her version of events.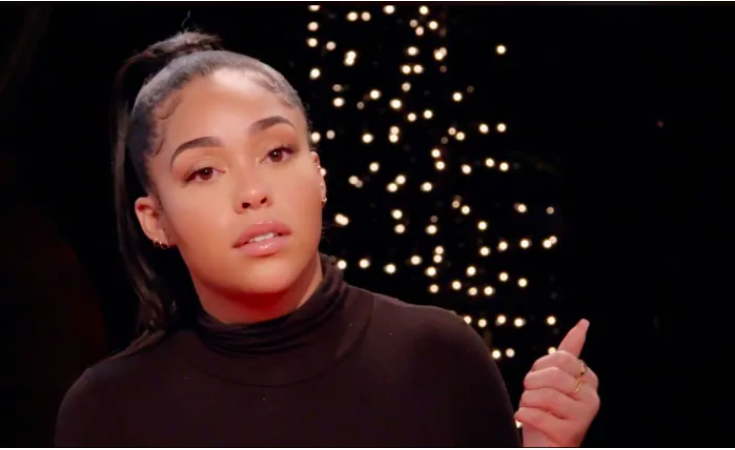 During the interview, Jordyn claimed that Tristan had kissed her as she left a house party at six a.m, but denied that any further intimacy had occurred. She also denied ever "being alone" with Tristan at the party, and shut down claims that she'd given him a lapdance. Jordyn went on to say that she'd initially withheld some of the details from Khloé because she was trying to "protect her", adding that she never wanted to be perceived as a "homewrecker".
However, Jordyn did go on to claim that she wasn't the reason that Khloé and Tristan had split up.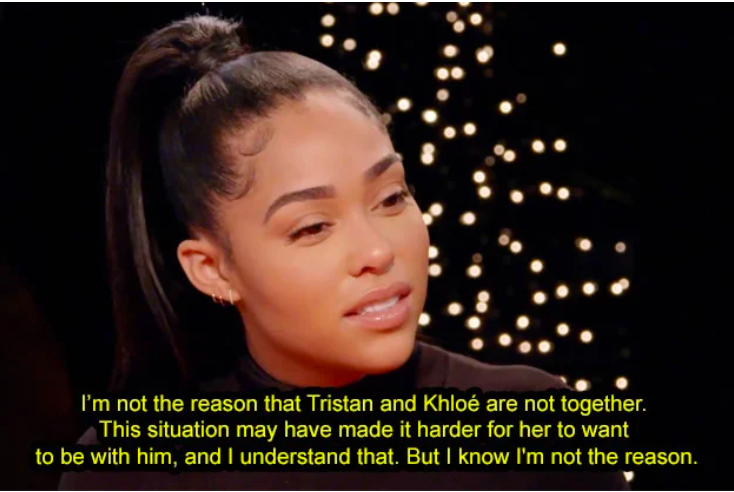 She said: "I'm not the reason that Tristan and Khloé are not together. This situation may have made it harder for her to want to be with him, and I understand that, but I know I'm not the reason."
It's safe to say that this comment did not go down well with Khloé. In fact, she furiously took to Twitter while the interview was unfolding and branded Jordyn a liar, adding that she was the reason her family had broken up.
Khloé received a lot of criticism for the comment, with many people piling on to ask why she hadn't assigned any of the blame to Tristan.
And then, a day later, Khloé retracted her initial comments and said she placed the sole blame on Tristan.
We'll soon see exactly what went down behind-the-scenes of the interview in this weekend's Keeping Up With The Kardashians, but a new teaser clip has revealed that Khloé regretted publicly branding Jordyn a liar and blaming her for the split.
https://instagram.com/p/BwrlTzSBEc2/
The clip began with Kim rationalising Khloé's behaviour, saying that while the Kardashians usually aim to take the "high road," this situation was so "fucked up" that Khloé was right to vent her "aggression" over the betrayal.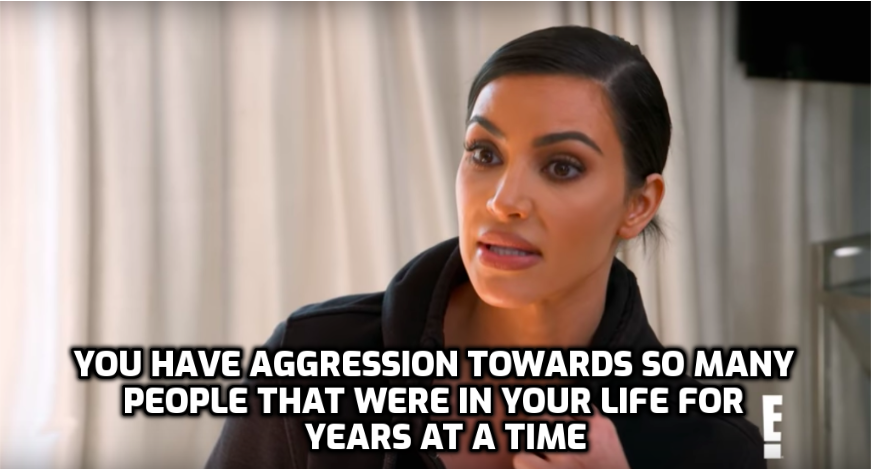 Kim said: "I think we've always taken the high road, and I know you have aggression towards so many people that you trusted that were in your life for years at a time. And it was the most fucked up situation, it should have never happened that way. But I think you had just had it with everyone taking advantage of you."
"I guess you have to go through the motions," Kim continued, "It just sucks that it's so public and it'll cause you to tweet, and then you're like, 'Shit, that's not what I should've done.'"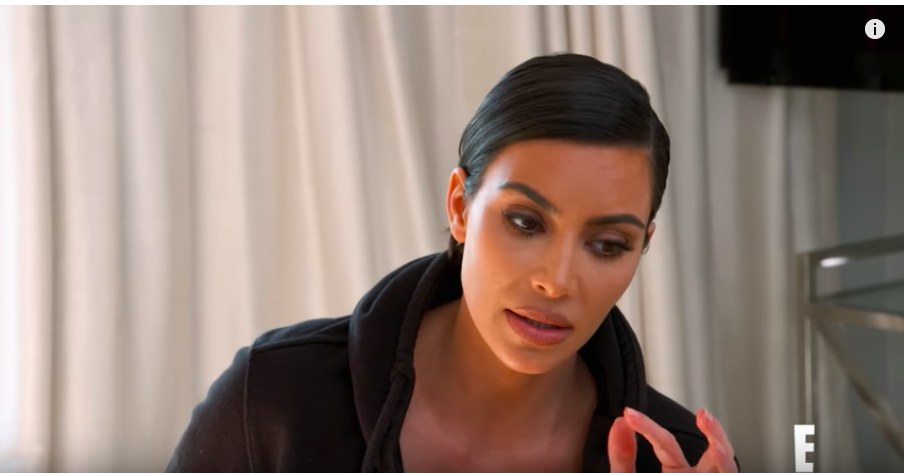 And Khloé responded by saying she felt "bad" for putting "sole blame" on Jordyn in her tweet.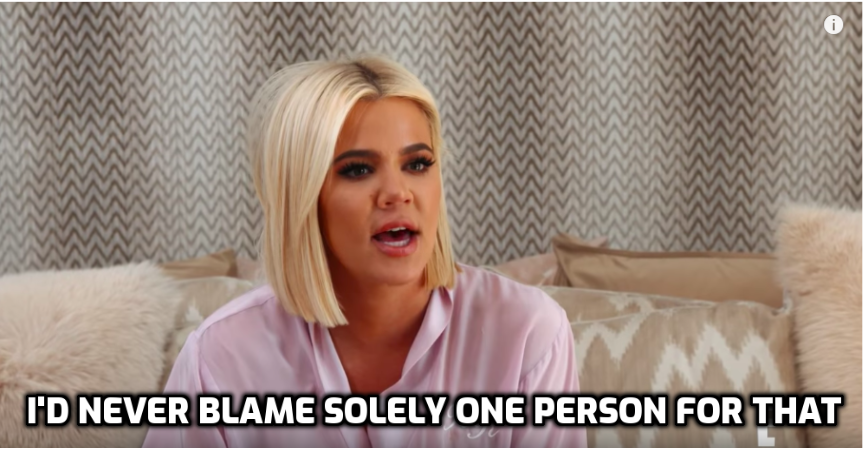 Khloé said: "I realise that the world took [the tweet] so literally. I would never blame solely one person for that. There's a multitude of things. So I feel bad — even though Jordyn played a part — I feel bad if anyone would think I was putting sole blame on her because that's not the truth. And I only like to speak my truth."
Speaking in her testimonial, a visibly Khloé revealed that she was struggling to deal with the fallout so publicly.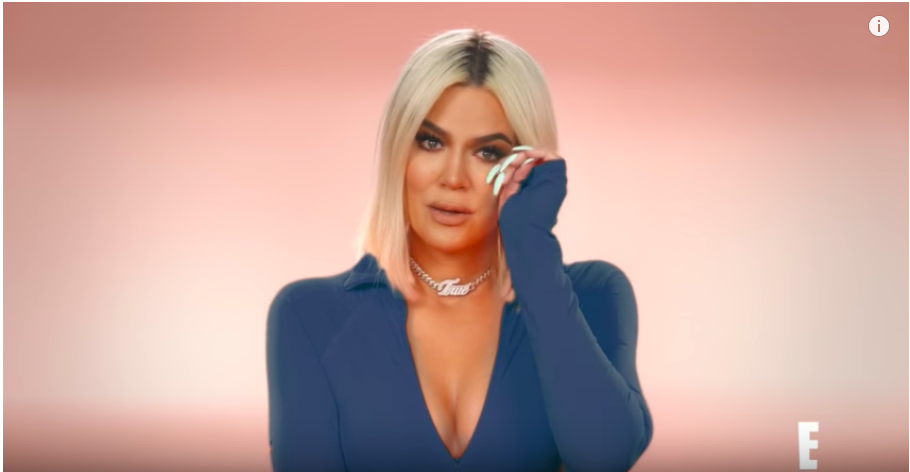 Speaking through tears, Khloé said: "You have to be really strong for this environment that we've created. And I know as much as these people hurt us, I also know that if this can make them better, I can be that person. I know I'm strong enough to do that, it just sucks it has to be so public."
She added: "No one understands, I'm not just a TV show. This is my life. It breaks my soul, and it's happened so many times."
You can watch the full clip here.
View this video on YouTube
Ellie Woodward is acting celebrity editor for BuzzFeed and is based in London.
Contact Ellie Woodward at [email protected].
Got a confidential tip? Submit it here.
Source: Read Full Article