Jonathan Bennett Opens Up About LGBTQ+ Visibility in Holiday Movies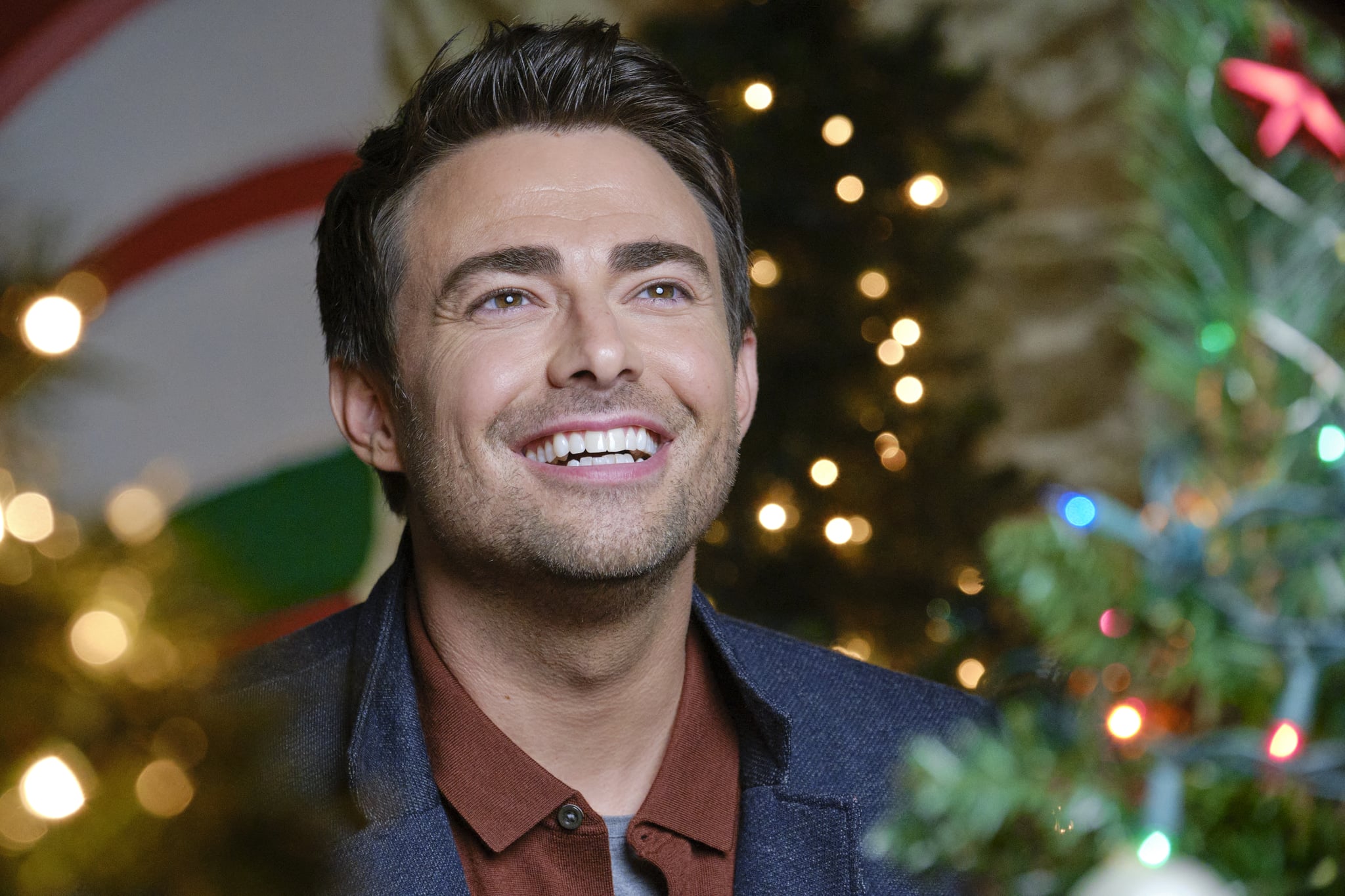 Image Source: ©2020 Crown Media United States LLC / Allister Foster
While the Hallmark Channel is known for its star-studded holiday lineup, until recently, it's also been known for its lack of diversity, particularly when it comes to the LGBTQ+ community. This year, Hallmark has made great strides in becoming a more accurate representation of the real world, with the network's upcoming film The Christmas House being a prime example. The movie, which premieres on Nov. 22, is the first time the channel has made a same-sex couple the main characters in a Christmas film. The story follows Brandon Mitchell and his husband, Jake, as they head to Brandon's family home for Christmas and eagerly await adoption news at the same time. Jonathan Bennett, who plays Brandon, spoke to POPSUGAR about being part of Hallmark's progress, what the movie means to him, some of his favorite on-set memories, and what he hopes audiences take away from the film.
"I absolutely love Hallmark movies," Bennett told POPSUGAR. "I've been lucky enough to be a part of a handful of their films now, and being cast in their first gay main storyline is not only an honor, but it's also important." Bennett, who's gay and currently in a relationship with TV host Jaymes Vaughan, added that it's important not only because of what it means for the future of representation on the channel but also what it means for him. "I just imagine how much this would've meant to me, when I was younger, to see a man married to another man going through an adoption process to start a family of their own while also seeing a family that's so full of unconditional love on screen," he explained. If anything, he wants the film to be a beacon of hope for those struggling to be seen for who they are. "I think of all the young Jonathans out there, who are sitting in their small towns in the Midwest, hoping they might feel a little more seen and a little less scared this Christmas." The fact that a mainstream network like Hallmark went from removing an ad featuring a lesbian couple to highlighting a gay couple in a Christmas movie isn't lost on Bennett, who stated that he is "proud of that network" for changing its ways.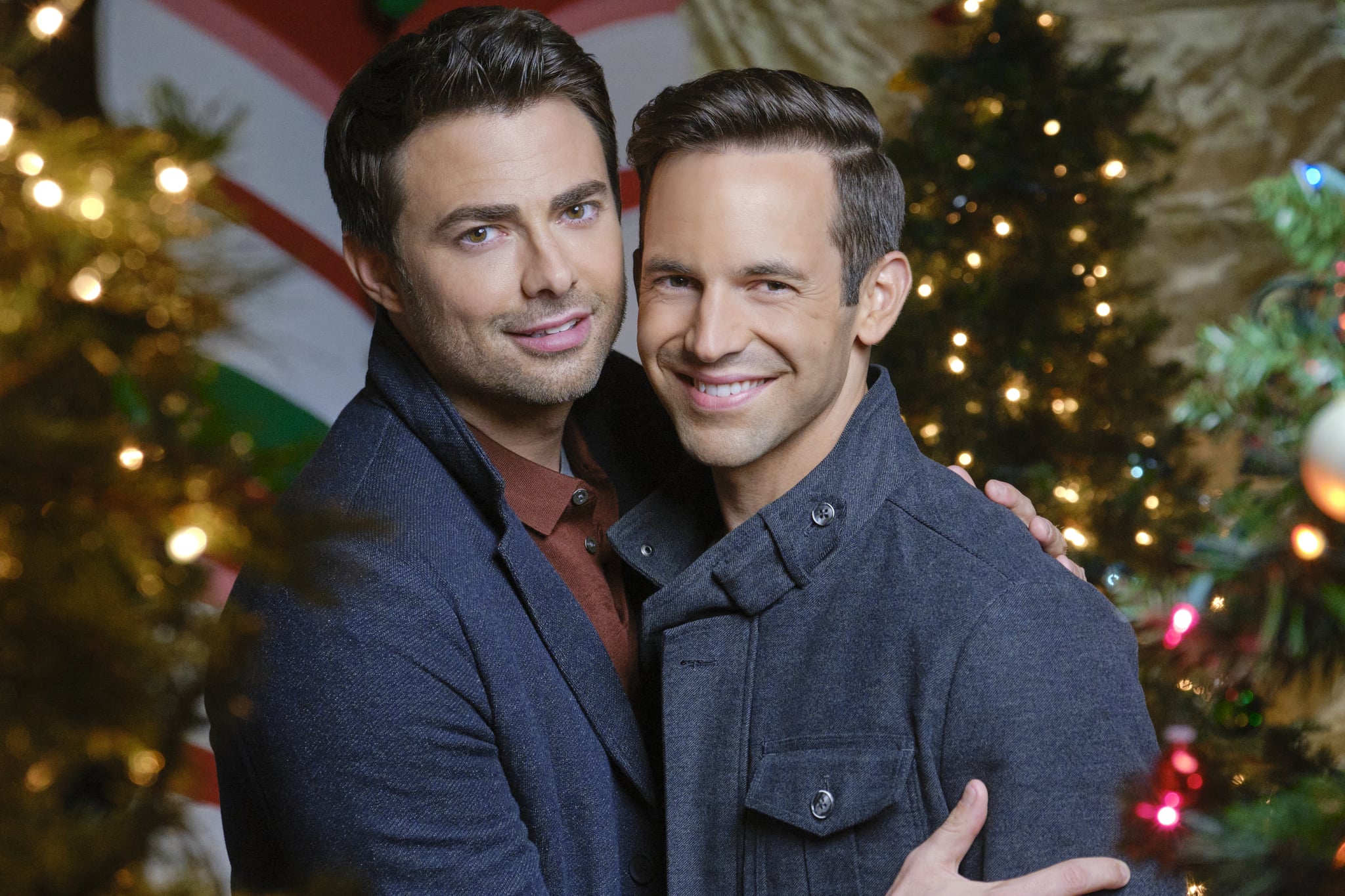 Image Source: ©2020 Crown Media United States LLC / Allister Foster
When it came to making the film, Bennett had a blast on set, largely due to the chemistry he had with onscreen brother Robert Buckley. "We had the most insane chemistry I've ever had with any actor in my career," he revealed. "From the moment we met, we instantly just started making fun of each other and teasing each other, just like real brothers do." One of his favorite scenes involved trying to pelt Robert with Christmas lights. Of course, it wouldn't be a Hallmark movie without romance, and his other favorite scene with Brad Harder, who plays Jake, had the crew in tears. "That scene not only shows us as a couple dealing with the stresses of trying to start our own family but as a couple coming together and supporting each other, which is what being in a relationship is all about," he told POPSUGAR. "And at the end of the scene, we kiss in front of the house, as normal couples do when they're loving each other. And when they yelled cut, there wasn't a dry eye in the house."
At the heart of The Christmas House is the Mitchell family. While they have their ups and downs, Bennett hopes audiences are touched by just how much the family love one another. "I just want people to see the beautiful story of what it means to be a family," he said. "I want people to take away the idea that families love each other unconditionally and will take care of each other and be there for each other no matter what." Yes, there are three parallel storylines, with Brandon and his husband being the most noteworthy, but it's also more than that. "This isn't a movie about a family who has a straight son and a gay son. It's just a movie about a family." It's important to remember that a person's sexual identity doesn't define them, and while The Christmas House places emphasis on a gay storyline, that's not all Brandon and his husband are.
Before they'd even finished making the movie, Bennett knew it was something special. "So many crew members, who are part of the LGBTQ+ community, came up to [Brad and I] after [the kissing scene] with tears in their eyes saying, 'Thank you for doing this, for representing us so well, and for showing the world what love looks like,'" he said. "It was really touching to see people feel seen for the first time on a network that they've worked so hard on for years. That's when I knew that this movie was going to change so many people's lives."
Source: Read Full Article