HYPEGOLF After Hours: LA Golf Spotlights Creative Milestones at the Clubhouse
HYPEGOLF hosted an exclusive launch party to spotlight LA Golf's recent creative developments. A panel discussion, held at the HYPEGOLF Clubhouse, announced golfer Paris Hilinski as the Creative Director behind LA Golf's all-new apparel capsule. 
Breaking into golf's boy club, Hilinski was one of the youngest female golfers to qualify for the U.S. Women's Open at age 14. Hilinski is known for her athletic swing and entered the golf circuit in Off-White, a fashion-forward departure from traditional golf sponsorships. At 18-years-old, Hilinski is paving new territory for female athletes entering the sport of golf. 
1 of 6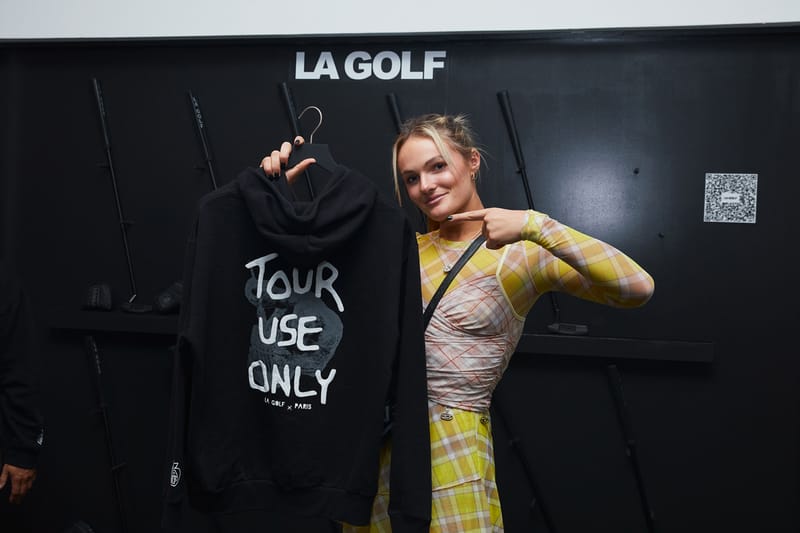 Hypebeast2 of 6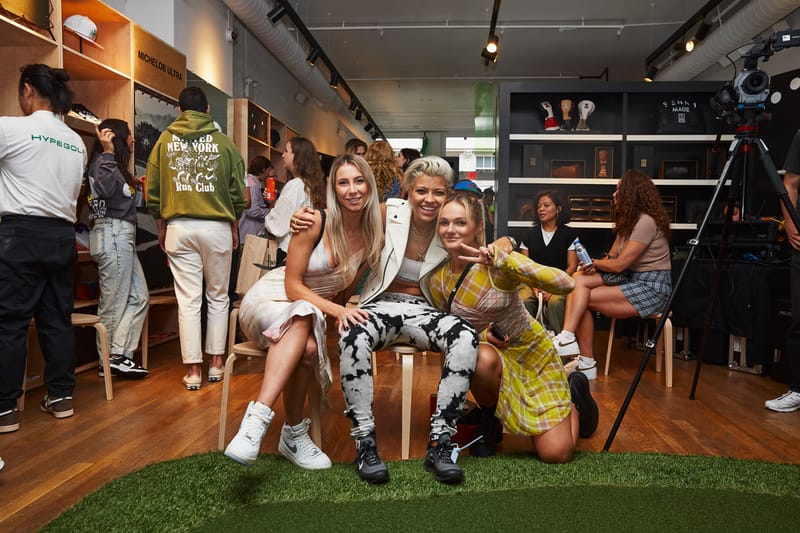 Hypebeast3 of 6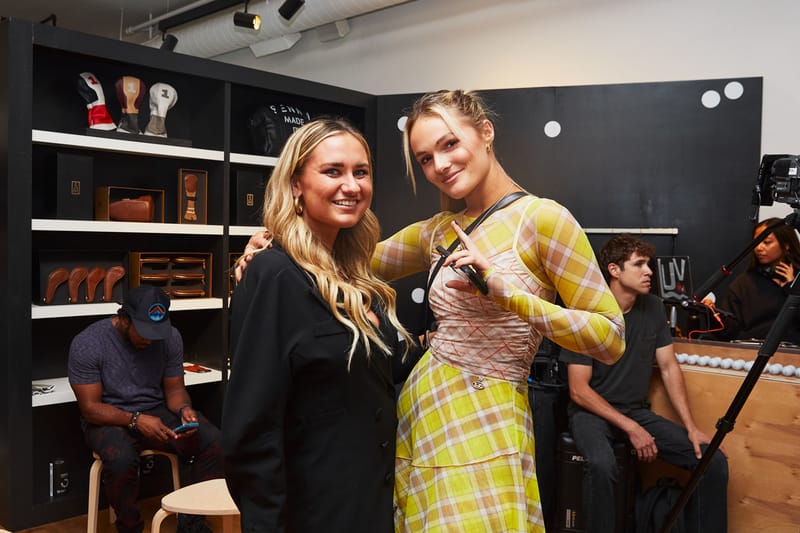 Hypebeast4 of 6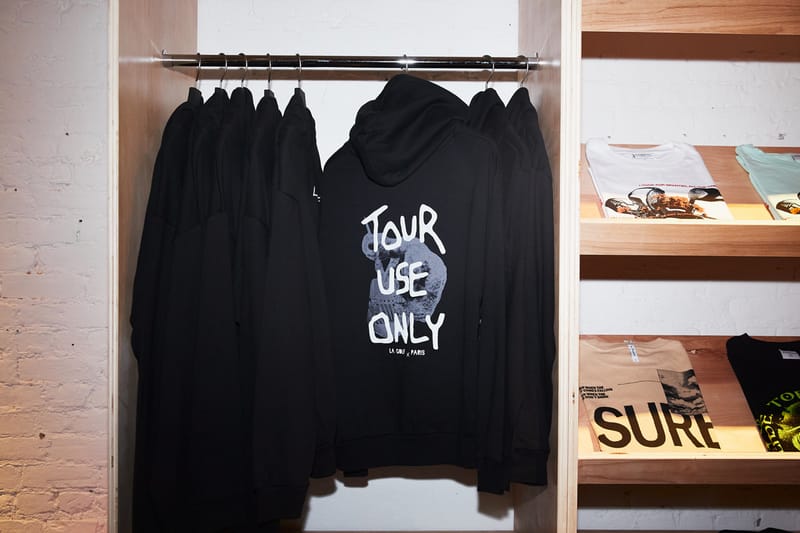 Hypebeast5 of 6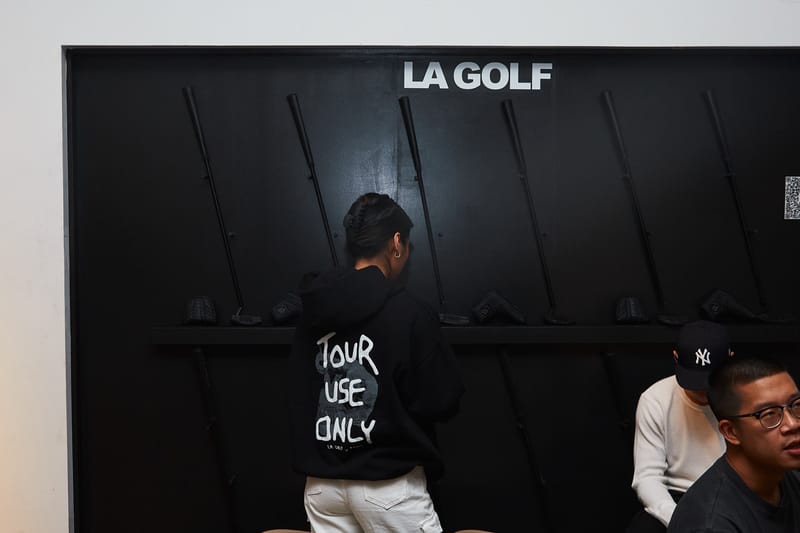 Hypebeast6 of 6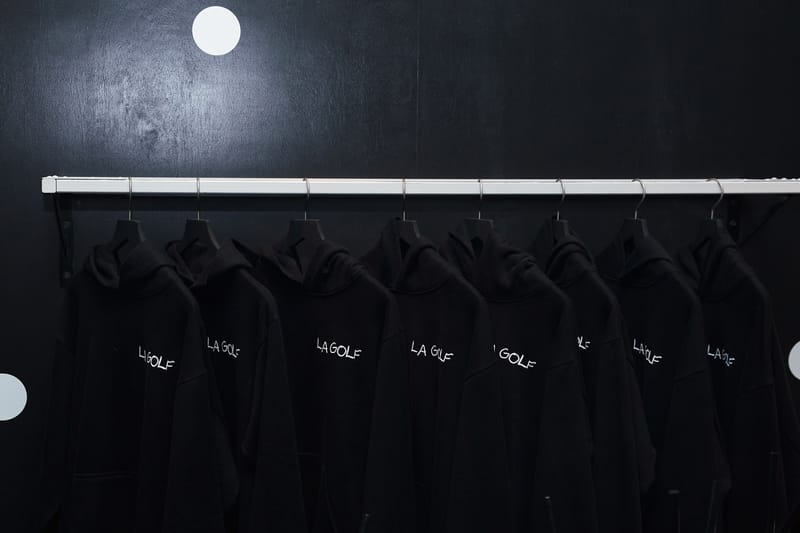 Hypebeast
HYPEGOLF facilitated a panel discussion with Paris Hilinski and LA Golf's CEO Reed Dickens to introduce the brand's latest apparel capsule. Moderated by HYPEBEAST's Associate Creative Director Courtney Kenefick, the conversation explored nuances of gender and representation in the game of golf. Highlighting the importance of inclusion, Hilinski referenced players disrupting the industry model through fashion and self-expression, drawing comparisons to her work with the late Virgil Abloh. Dickens touched on the importance of platforming younger creatives and providing a collaborative space for athletes looking to expand their presence.
"We hire these big marketing agencies, hiring people who are older than me. The ideas are all the same. We're trying to do things differently. Golf is a traditional sport. I didn't think of Paris as an influencer or golfer. I thought of her as a creative mind who could also crush a golf ball," explained Dickens.
"Something about Reed that I was really excited by — there was a similar quality to another mentor of mine, Virgil Abloh. I'm an 18-year-old kid and I have a lot of ideas. Abloh was so selfless and really wanted to hear what everybody had to say. From him, I learned how to listen to people. One of my favorite quotes of his, which I think of everyday, 'Whoever makes it up to the penthouse first sends the elevator down for everyone else.' After he passed, people in fashion reached out to me — an amazing community of people. I've never had that because golf is such an individual sport. Getting to play a part in that has informed how I'm helping LA Golf," Hilinski said.
Designed with Paris Hilinski at the helm as Creative Director, The LA Golf x Paris hoodie capsule references the original 1933 King Kong film, a larger-than-life image Hilinski attributes to the city's hustle and bustle. The all-black hoodie is cropped at the sleeves and hem and features LA Golf branding at the breast panel with an oversize pouch pocket. The back panel, dominated by a towering gorilla motif scaling the Empire State Building, features an overlay of 3D puff lettering reading, "Tour Use Only." With longstanding partnerships with professional golfers Dustin Johnson, Bryson Dechambeau and Michelle Wie West, LA Golf ascribes its tour-approved apparel and equipment to the diversified tournament landscape of younger, fashion-savvy players and audiences rallying to the fore. 
"I wanted to do something that was connected to New York. I immediately thought of the most iconic toy statue you can buy on every street corner. I wanted to connect it to a youth program, so 100% of the proceeds will go to The First Tee of New York. Golf is extremely expensive, and it's not the easiest sport to get into. It's important to me that we make golf more accessible. The First Tee does a great job of getting young kids into the game, helping kids learn the game who don't have the best equipment or spaces to practice," noted Hilinski.
Hilinski's partnership with LA Golf is one of the many initiatives disrupting the golf industry as the label continues to champion gender equality and representation in the sport. The brand announced its 2023 Women's Initiative led by Michelle Wie West, which will provide female athletes with full healthcare, mental health days and paid maternity leave. 1 of 9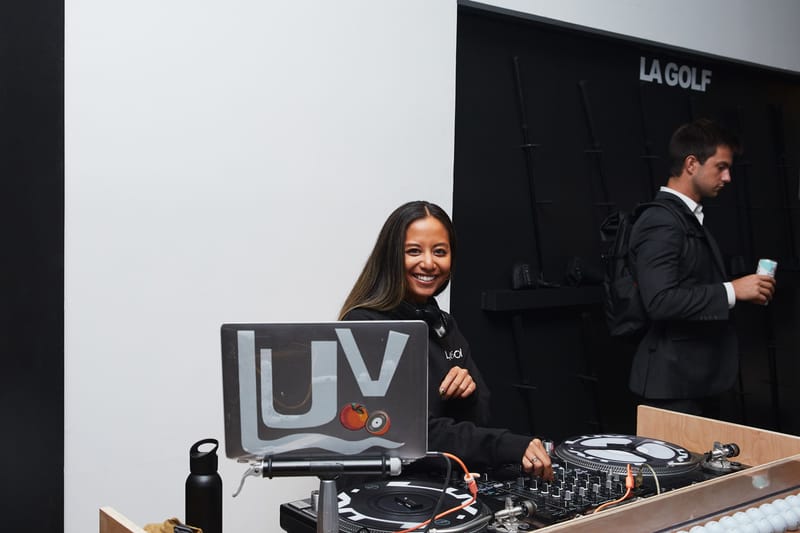 Hypebeast2 of 9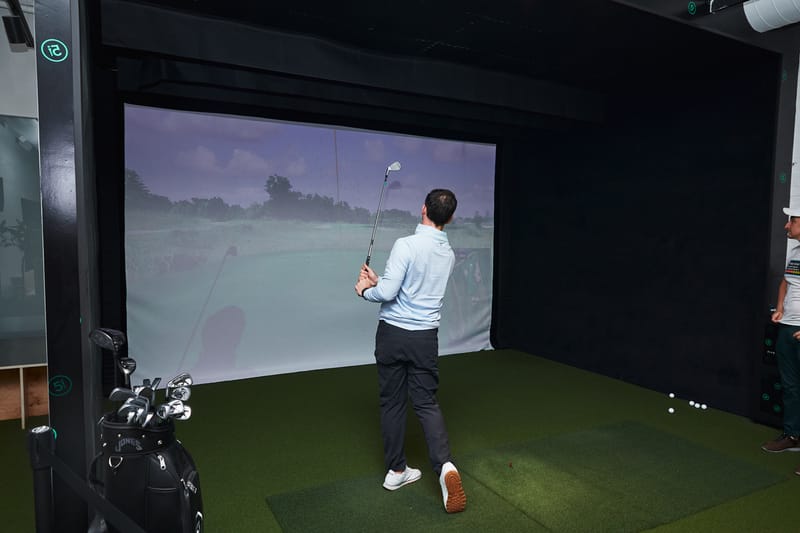 Hypebeast3 of 9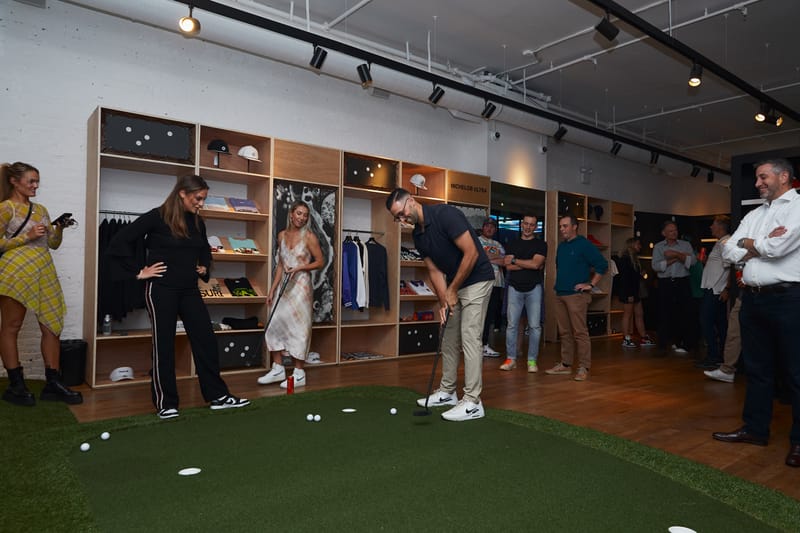 Hypebeast4 of 9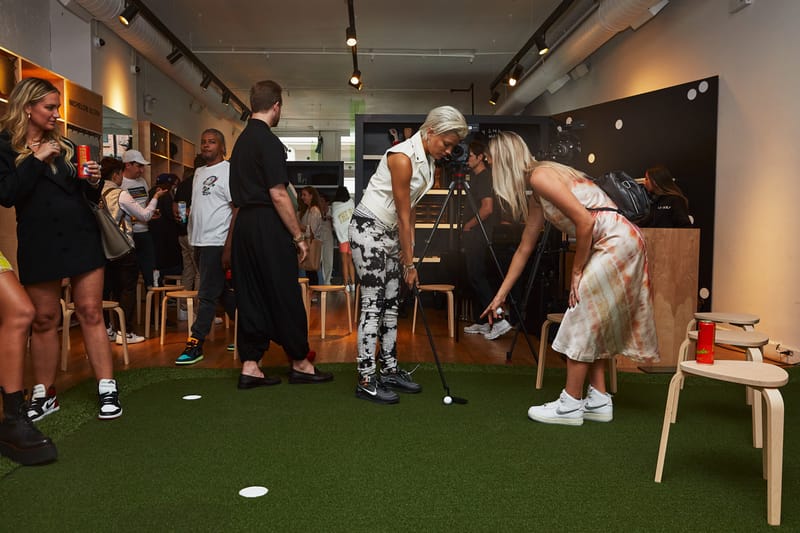 Hypebeast5 of 9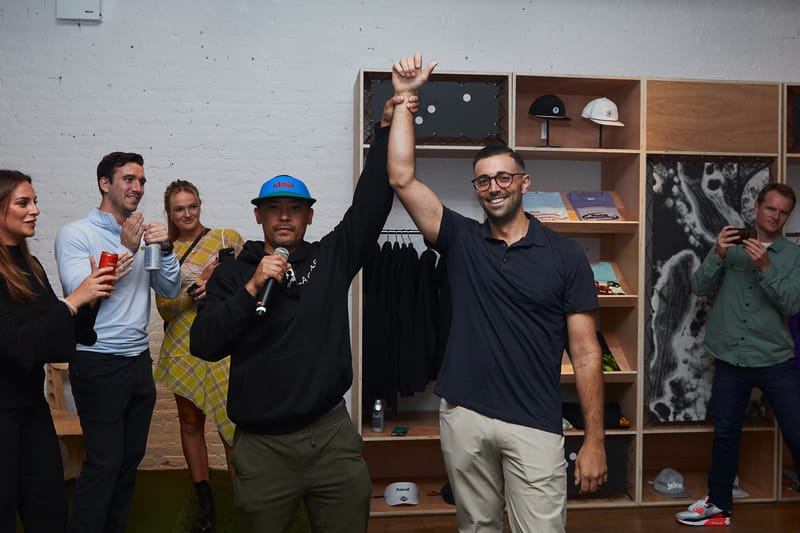 Hypebeast6 of 9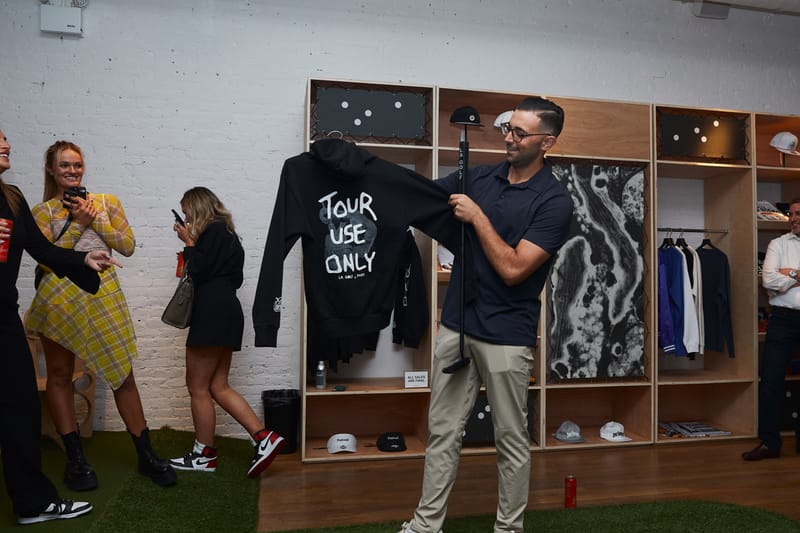 Hypebeast7 of 9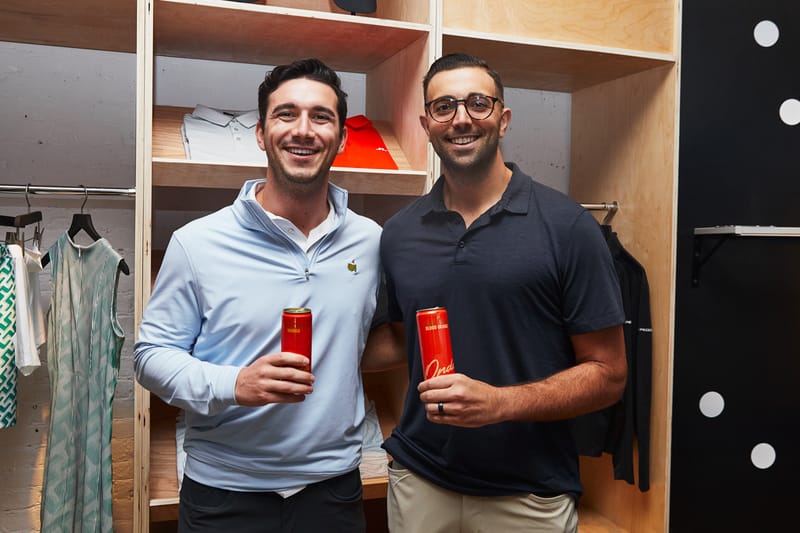 Hypebeast8 of 9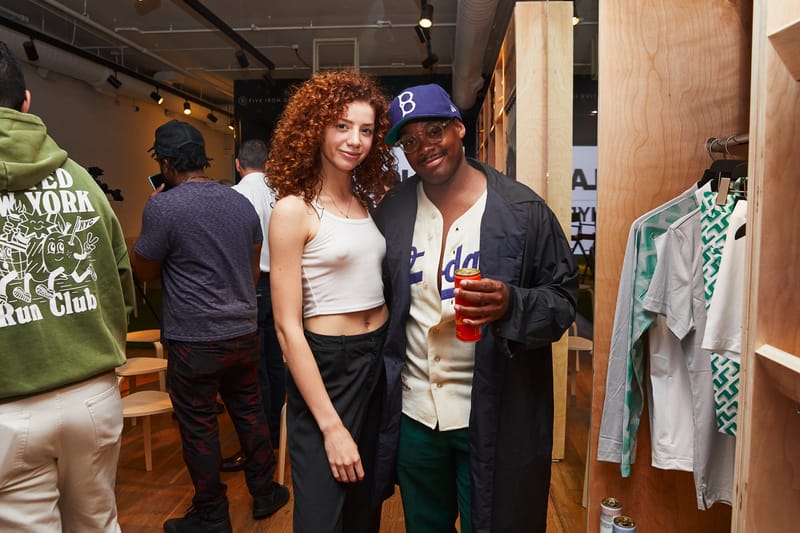 Hypebeast9 of 9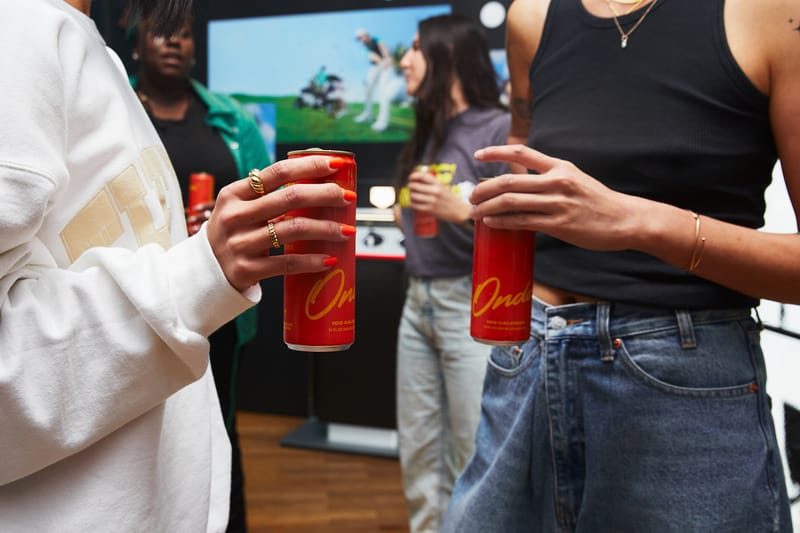 Hypebeast
"I don't have the same views as the LPGA Tour. In women's golf, you don't see a lot of initiative to move the sport forward and bring it to new media and younger people. I think Michelle Wie is doing a great job, and LA Golf, what we're doing is disruptive. I think we have a chance to move the LPGA forward, which is really exciting," said Hilinski.
As the discussion came to a close, attendees took to curated culinary offerings and refreshments. The HYPEGOLF Clubhouse is open until July 24. The three-month pop-up houses on-site activations, highlighting virtual applications of the sport and miniature putting greens, where guests can test out LA Golf's latest all-carbon putter. 
Visit LA Golf's website to shop the LA Golf Putter. Check out the LA Golf x Paris capsule at the Clubhouse, where you can practice your swing and experience simulator golf in person.
HYPEGOLF Clubhouse Pop-Up
Location: 27 Mercer Street
Store Hours:
Monday to Thursday from 11AM to 7PM ET
Friday to Saturday from 11AM to 8PM ET
Sunday from 11AM to 6PM ET
Source: Read Full Article