"Euphoria" Fans Really Need to Know What Happened to McKay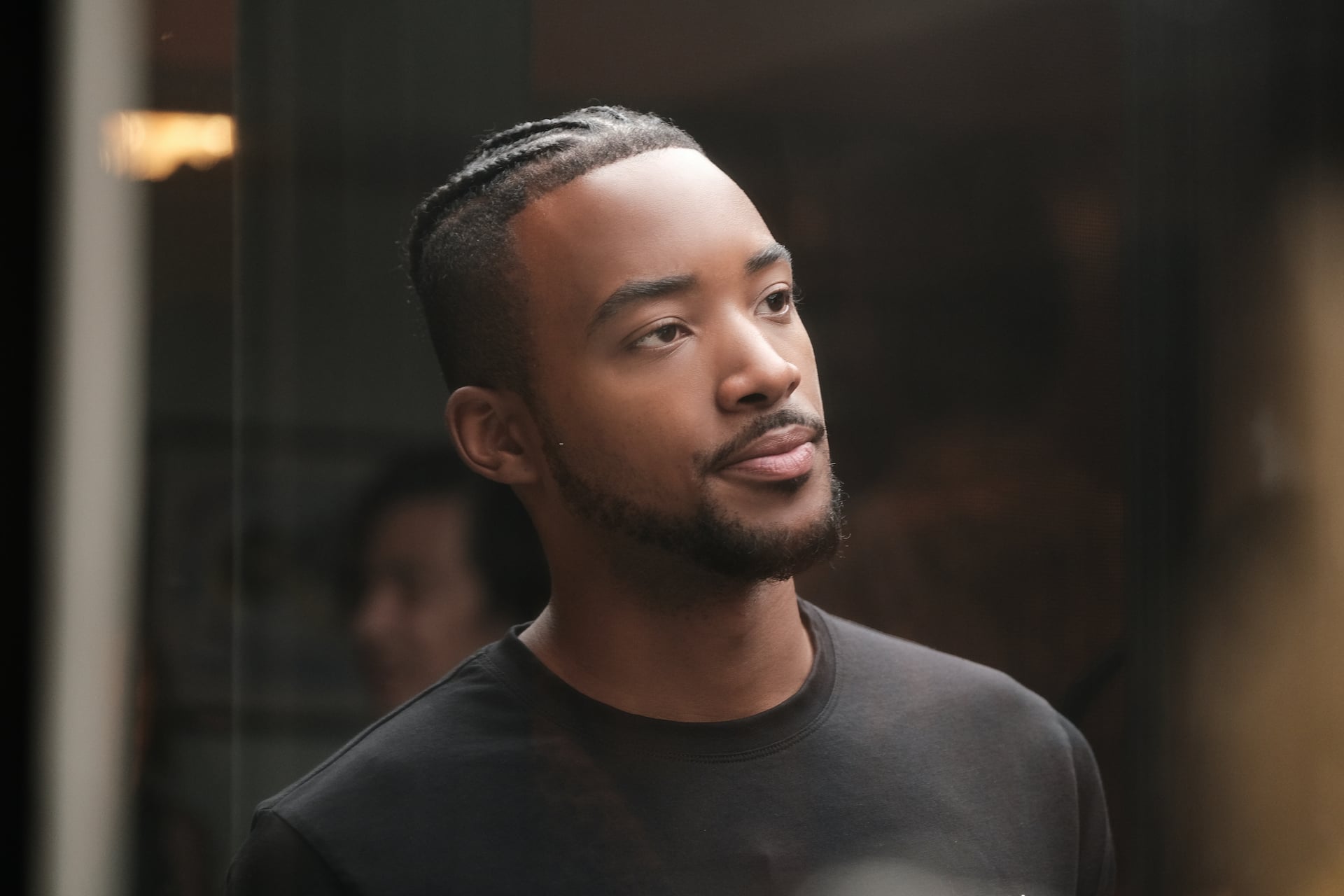 While season two of "Euphoria" left fans with plenty of questions, one of the most burning ones from the beginning of the season until the very end was: where the heck is McKay? The original trailers for season two raised alarm bells among fans because season one character Chris McKay (Algee Smith), Cassie's boyfriend, was noticeably absent, leaving fans to wonder if he's still going to be involved in "Euphoria." While Smith did appear in the season two premiere, it was only to officially end things with Cassie and break up Fez's fight with Nate. He did not appear in any further episodes. The question is, why?
What Happens to McKay in "Euphoria" Season 1?
We meet McKay in the first season, though he's not as present as the rest of the teens because he's older and already in college. He's been dating Cassie, but his struggles with college and football put a strain on their relationship. They keep having a hard time finding balance in their relationship — she pushes for sex, he says no, she feels bad, and he asks for nudes, etc. When they fall into bed together, though, they usually come back to their feelings for each other. In one harrowing episode toward the end of the season, McKay is sexually assaulted by his fraternity brothers, which also complicates his connection with Cassie. When Cassie ends up pregnant with McKay's child, he doesn't take the news well. He asks her if she plans to keep it, and she responds, "No, I just wanted to dream for a while." In the finale, Cassie gets an abortion, but McKay is nowhere to be found.
What Has Algee Smith Said About Returning to "Euphoria"?
Back in 2019, Smith spoke several times about his thoughts on an eventual "Euphoria" season two. He told Complex in July 2019, "I'm just ready to come back there now that I'm seeing the storyline, we can see an audience and watch it as a viewer. I know exactly how I want to come back and sharpen myself next time, so I'm really excited." However, this was before the COVID-19 pandemic brought everything in Hollywood to a halt, delaying season two for quite a long time. Production didn't start until 2021 instead — though "Euphoria" aired two special episodes about Rue and Jules (Hunter Schafer).
In a February 2021 interview with "Schon," Smith still seemed ready to get back to McKay for season two. He told the magazine, "I can't wait for "Euphoria" season two!! I'm excited to get back on set and to be with the "Euphoria" family again. As far as what we can all expect from Chris Mckay…. I can't telllll yooouuu … We actually haven't started creating the second season just yet. Hopefully, we can get back to work as soon as COVID clears up!"
But what happened between then and now is a mystery because Smith hasn't posted anything on socials about appearing in the show's new season — no trailer, no Instagrams, no behind-the-scenes snippets, nothing. He also wasn't at the season two premiere in early January with the rest of the cast. Of course, this isn't to say he hasn't kept busy throughout the pandemic. His movie with Chloe Grace Moretz, "Mother/Android," hit Hulu on Dec. 17.
Why Wasn't Algee Smith in "Euphoria" Season 2?
It's unclear why Sam Levinson decided to write McKay out of season two, but if Smith's likes on Twitter are anything to go by, it wasn't his choice. Smith liked a Dec. 20, 2021, tweet featuring a gif of "The Vampire Diaries"' Elena crying with the caption, "No more McKay."
One guess that's become popular among fans is that, as a college student, he doesn't really have any strong ties to the high school students anymore (he's friends with them, but he's not in the same setting), especially now that he's broken up with Cassie. It does make sense for his character to move on and focus on college life.
Still, McKay's storyline was left woefully unfinished after season one. Viewers never got to see how he coped with being sexually assaulted, so there's certainly more story to tell when it comes to McKay.
Could Algee Smith Appear in "Euphoria" Season 3 and Beyond?
There's no indication McKay will be written back into future seasons of "Euphoria" at the moment, but it's certainly not impossible. Many of the show's major characters like Maddy, Cassie, and Nate are just about to graduate from high school, and the rest of the high school cast are going into their senior year. This means they're all one step closer to being college-age like McKay, which could open up opportunities to work Smith's character back into the show.
As for whether Smith would be down to reprise his role on the show or not, all signs point to him being game. Thnroughout "Euphoria"'s season two run, Smith regularly tweeted about McKay's absence, joking that his character would have been better off with Cassie (which is definitely a fair point).
"Euphoria" fans will have to sit tight until season three premieres in 2024 to see McKay's fate on the show.
Source: Read Full Article