Dua Lipa Shares How She Recharges Amid "Surreal" Return to Touring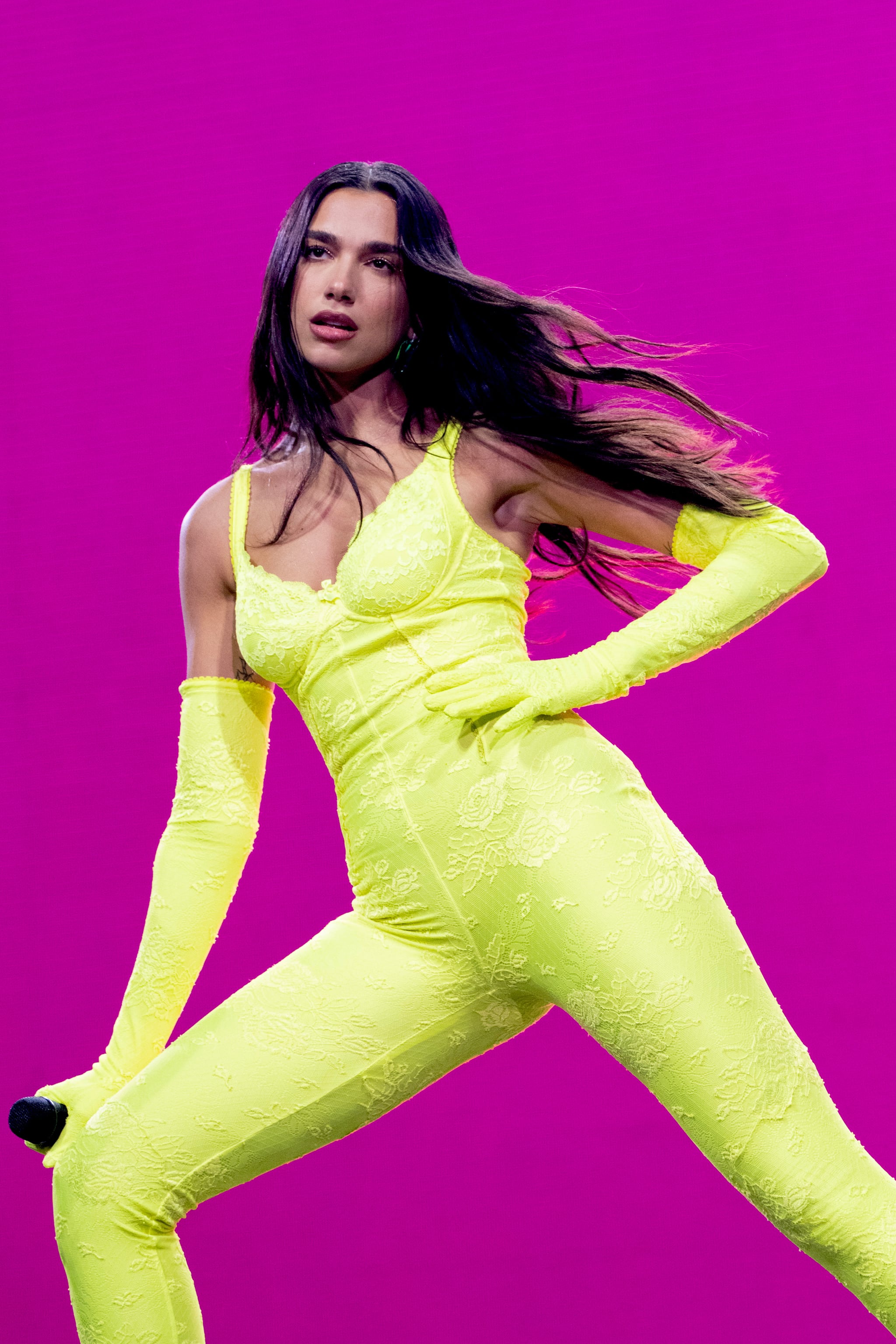 On a warm February evening in Miami, Dua Lipa kicked off her "Future Nostalgia" Tour with a pumped-up performance of "Physical," immediately followed by "New Rules" and her disco, dance-pop hit "Love Again." In the months since the tour began — her first since 2018 — Lipa has remastered running on stage and belting out power ballads without losing her breath, all while cycling through a colorful collection of catsuits straight out of 1985.
"It's just been such a surreal experience that we even get to be on the road and put this show on," Lipa told POPSUGAR in April. "It's been a massive learning curve for me — building stamina, running on stage, and putting the whole show on."
The thought of performing 90-minute shows for thousands of fans in packed stadiums night after night is enough to make almost anyone's head spin, but Lipa does it all with poise. From New York City to Amsterdam, she delivers complex choreography effortlessly, swaying her hips and nailing every note under the glow of the rainbow lights. Her power strut is immaculate, the rave energy is palpable, and the music is transcendent.
Between electrifying crowds at tour venues across the country, Lipa has also made time to swing by the Grammys in a vintage Versace ensemble and to release her "Sweetest Pie" collab with Megan Thee Stallion — plus a sweet music video to match. Since the start of the new year, her life has been on triple speed, but on days when she needs a break from the neon chaos of it all, her wind-down cocktail is a mix of good music, great company, and a few boozy drinks.
Source: Read Full Article