6 Things You Might Not Know About Karl Lagerfeld
On the First Monday in May, pop culture's highest circles will ascend the steps to The Metropolitan Museum of Art dressed "in honor of Karl Lagerfeld," for the 2023 Met Gala. In line with this year's Costume Institute exhibition, "Karl Lagerfeld: A Line of Beauty," the fame-flooded affair, co-chaired by Penélope Cruz, Michaela Coel, Roger Federer, Dua Lipa, and Anna Wintour, will celebrate the late visionary's life and work.
The design powerhouse is famous for his contributions to industry-leading fashion houses including Balmain, Chloé, Fendi and Chanel, as well as the founding of his eponymous label. With a career that spanned 64 years, the extraordinary creative left behind a massive legacy in fashion — one that was defined by his renaissance-like prowess that expertly redefined the industry's age-old codes for the modern day.
Behind the impressive resume, however, there's much more to know about the man of fashion's biggest night. Ahead of this evening's red carpet, which will begin at 6:30 pm ET, Hypebeast has uncovered six double-take-worthy facts about Karl Lagerfeld. Revel in them, below.
He owned 300 iPods.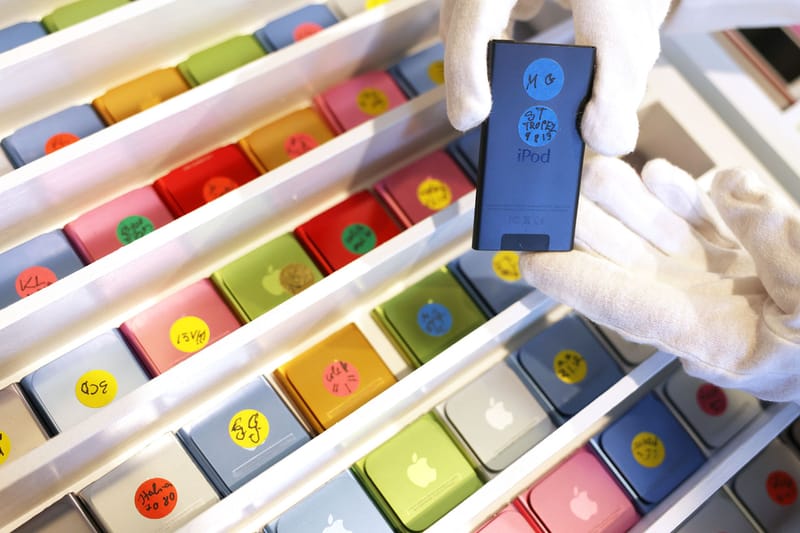 Oliver Berg/Picture Alliance/Getty Images
Lagerfeld owned 300 iPods, each programmed with entirely different music libraries. Naturally, he kept each device safe in custom Louis Vuitton trunks, designed with black Taiga leather, brass embellishments and a red microfiber interior. And according to The Cut, the designer employed an "iPod Nanny" to take look after his collection, in the manner of a librarian.
"If I like something, I have a lot of it," he said, via Wired. "Eccentric? Perhaps I am. But then I know only how I am, not how others are. I never compare. I never compete."
He liked to smell chocolate, but not eat it.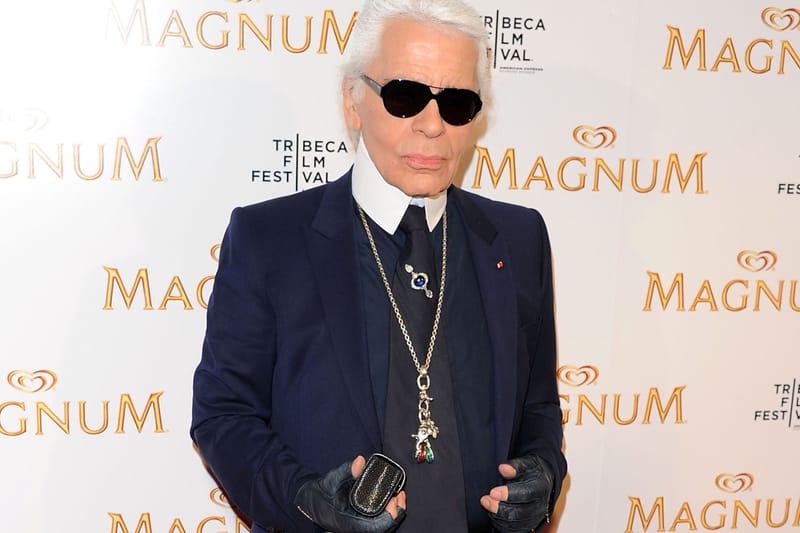 Andrew H. Walker/Getty Images
Lagerfeld was a chocolate connoisseur — sort of. He would never actually eat it, but he loved a whiff of the sweet treat. In fact, in the last 30 years of his life, he never took a single bite. "I like chocolate. I don't eat it, but I like the smell of it," he famously said. "People can drink with their eyes; I can eat with my nose. I would love to have a perfume based on chocolate."
In 2011, Lagerfeld took his love for the candy to new heights, creating a sculpture of his muse, Baptiste Giabiconi, entirely out of chocolate. Fittingly, it was a collaboration with Magnum, the fan-favorite, chocolate-covered ice cream brand.
He appeared in Grand Theft Auto IV.
Lagerfeld once made an appearance in Grand Theft Auto IV, voicing himself as the host of the gaming title's K109 The Studio radio station. There, the designer would amuse listeners with his signature wit and a custom curation of disco, funk, soul and R&B music. He was a tastemaker, after all.
If you need a refresher, listen to an episode from the in-game show, hosted by Lagerfeld, above.
He had a personal library featuring 300,000 books.
"]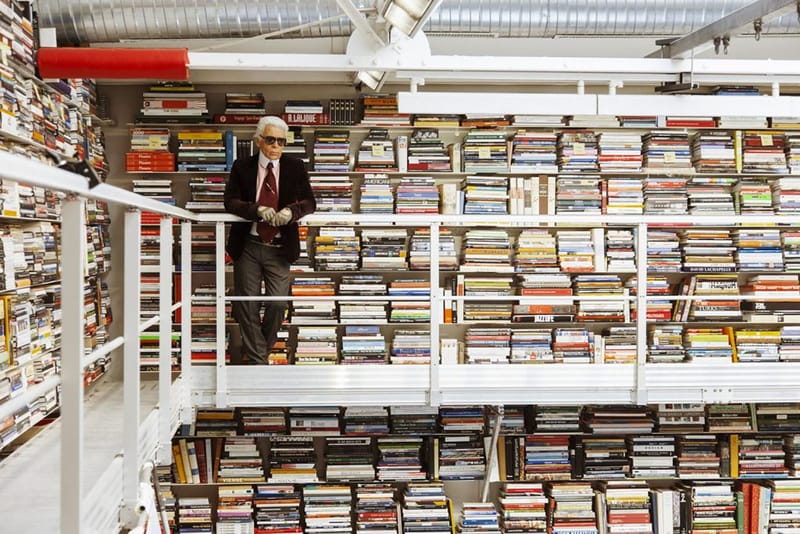 Lagerfeld housed his own library, with 300,000 books — all of which were stacked horizontally, so he wouldn't have to tilt his head to read their titles. Inside, wheeled ladders and spiral staircases granted the visionary access to his floor-to-ceiling collection around the room's perimeter, while couches and tables filled its center space.
"My paradise is a library," Lagerfeld told Hans Ulrich. "I was not interested in anything else but books, books, books – and drawing paper."
He was a talented photographer, and he reportedly gifted his subjects Chanel bags.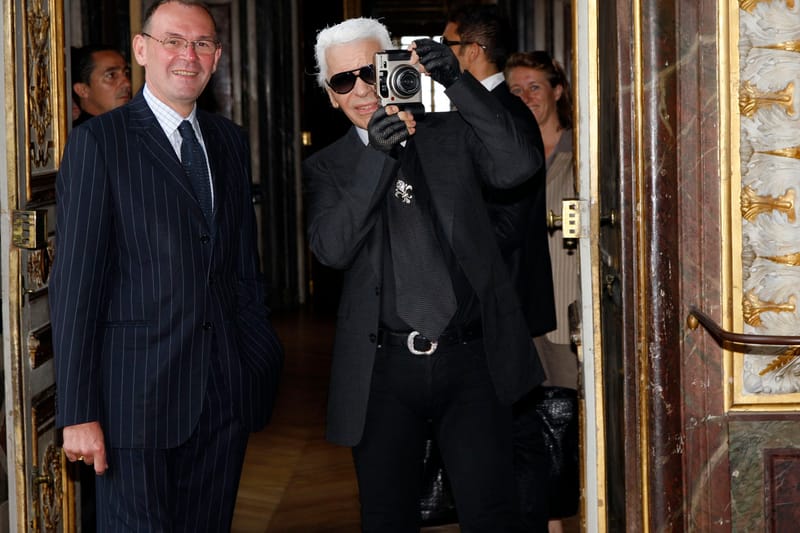 Michel Dufour/Wireimage/Getty Images
Aside from his game-changing fashion designs, Lagerfeld was largely remembered for his contributions to photography. He lensed many of his own fashion campaigns and magazine editorials, and he published several photography books throughout his career.
Notably, the designer was famously generous with his friends and collaborators, and whispers suggested that he would gift his photography subjects a Chanel bag after their first time working together.
"The big myth is that he'll give you a bag on set if it's like your first photo shoot with him," Kim Kardashian, who later received a bag from the designer, said on The Late Late Show With James Corden.
He had an addiction to Diet Coke.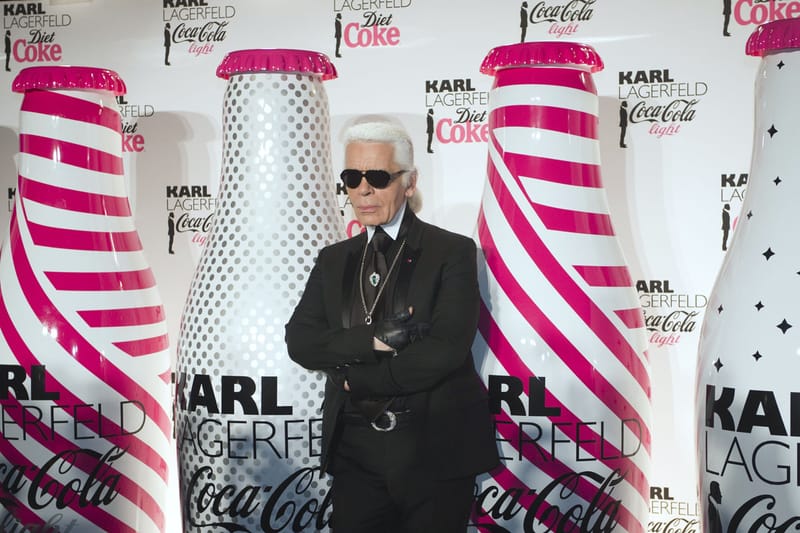 Bertrand Langlois/Afp/Getty Images
Lagerfeld had an addiction to Diet Coke, consuming up to 10 cans of the artificially-sweetened soda — served in a Lalique crystal goblet — per day. In 2011, the designer even collaborated with his favorite beverage, designing a collection of limited-edition bottles and shooting an advertising campaign featuring Coco Rocha, Heidi Mount and Jeneil Williams.
"I drink Diet Coke from the minute I get up to the minute I go to bed," he said. "I can even drink it in the middle of the night and I can sleep. I don't drink coffee, I don't drink tea, I drink nothing else."
Elsewhere in fashion, Tom Ford named a new creative director and CEO for his namesake brand.
Source: Read Full Article