What We Know About Matthew Perry Quitting Cameo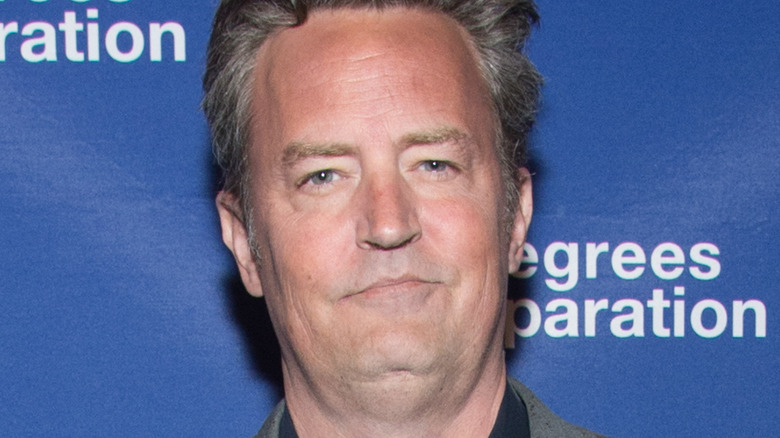 Matthew Perry decided to quit Cameo just before the "Friends" reunion aired on HBO Max on Thursday, according to Page Six. The 51-year-old actor, who played Chandler Bing on the beloved sitcom, had previously been using the platform to sell 20-second, personalized messages to fans for $999 each. "Matthew thank you for those perfect words of encouragement, know that I will be using them a lot to lift me up when I feel like I can't do it anymore," one fan wrote in a review on his Cameo page. "You are an inspiration and a blessing as you make me laugh so much. My medicine." Now, users can no longer request videos from the actor. Instead, his page reads, "notify me when available."
Perry's move to leave the app came after fans expressed concern for his slurred speech in videos (via Instagram) and a promo for the "Friends" reunion, via Page Six, The Sun. The actor has been open about his struggle with a painkiller and alcohol addiction and his subsequent sobriety. He once told People, "I learned that a happy life is possible without alcohol or drugs." However, his recent appearances left fans wondering whether his struggle is truly over.
A source said Matthew Perry's slurred speech was due to a dental procedure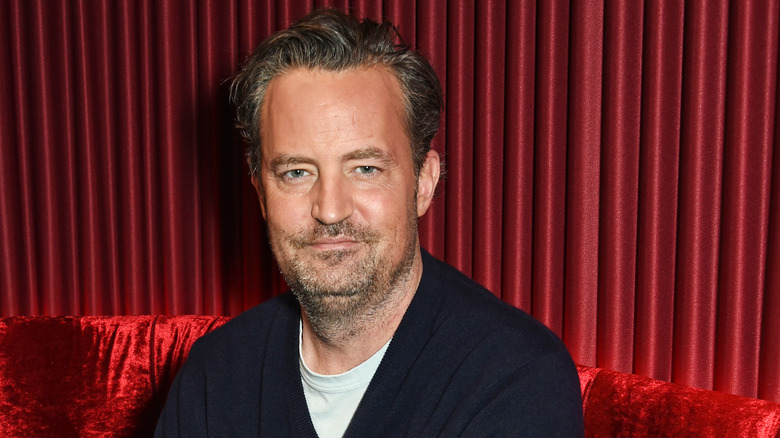 After fans began expressing concern and well wishes for Matthew Perry over his slurred speech, a source told The Sun that Perry did not relapse. The anonymous person argued that his strange speech was because of a dental procedure. "Matthew turned up to the reunion and members of his team said that he had an emergency tooth procedure that day," the source said. "He had been in pain from what we understand, which caused the slurred speech."
Still, fans questioned whether Perry's move to leave his Cameo platform was merely a coincidence. Plus, some viewers were discussing his slurred speech much earlier, in December 2020. "Seriously starting to get worried about Matthew Perry, man the dude doesn't look well and in his recent 'Cameo' videos he's slurring his words," one Twitter user wrote in December of last year. "Even the fact he's ON 'Cameo' doesn't bode well for me." Others simply expressed sympathy and well wishes for Perry. "I hope Mathew Perry knows how much we all love him," one user commented on YouTube, under the "Friends" promo.
Source: Read Full Article