Vin Diesel would love to do a FATF musical, has been 'dying' to do a musical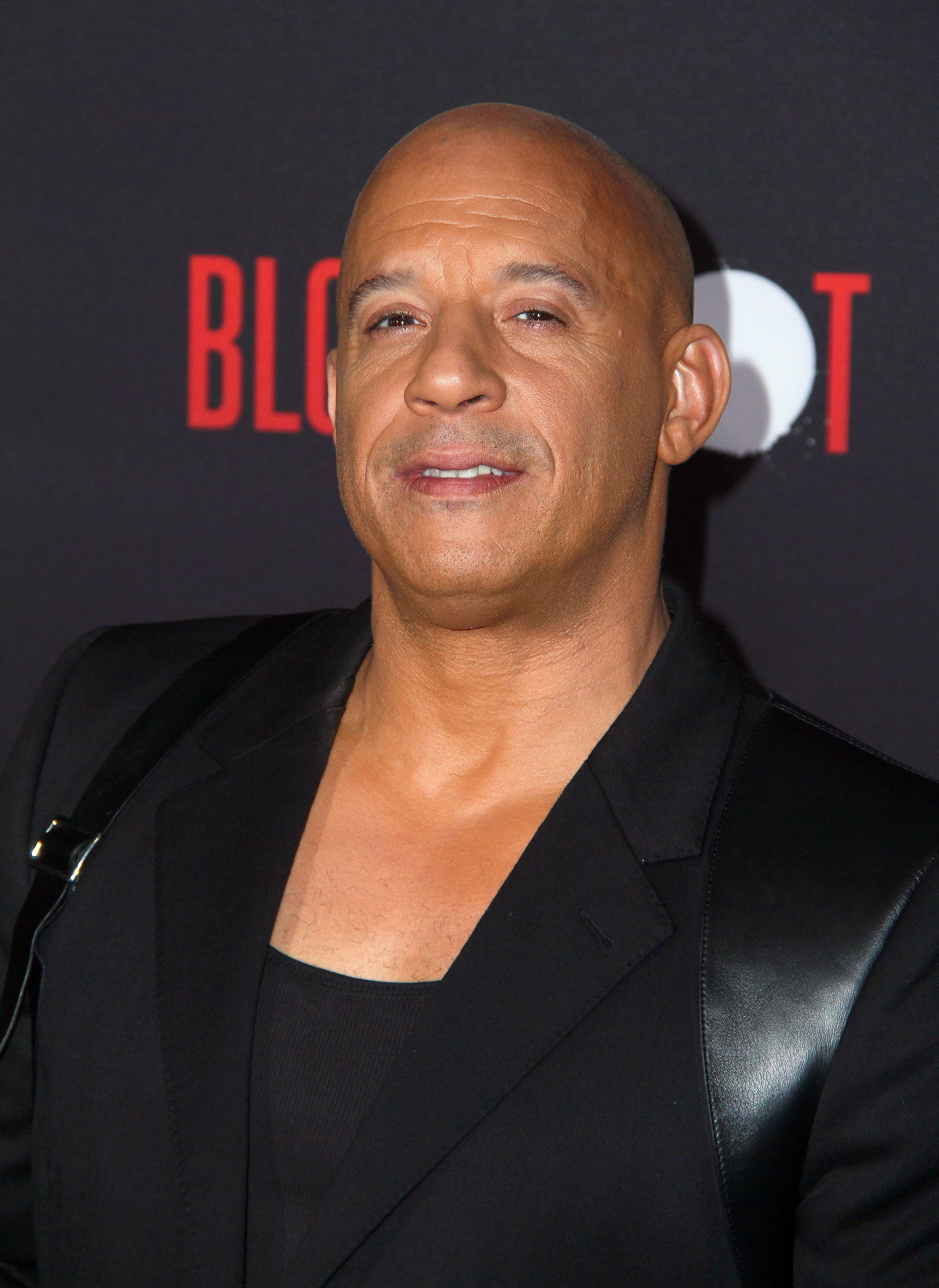 The ninth installment of the Fast and the Furious franchise just came out last week. FATF9 has managed to bring in $70 million so far. I am sure if we weren't in a pandemic, that number would be much higher. Vin Diesel appeared on the Kelly Clarkson show last week. Kelly asked Vin if he would do a FATF musical if the opportunity presented itself. Here is where things got interesting, Vin said he would, because he has always wanted to be in a musical. Vin also said that he was almost cast in Steven Spielberg's Guys and Doll reboot. Below are a few more highlights via People:
When host Kelly Clarkson, 39, asked him if he'd ever do a musical of the franchise, the actor said, "I'm dying to do a musical, so yes, I would!"

"I've been dying to do a musical my whole life," he continued, revealing he was "this close to doing Guys and Dolls with Steven Spielberg, but we ended up not doing that."

He added, "For the longest time, I thought the Nathan Detroit role in Guys and Dolls would be a very interesting one to revamp, the one that Frank Sinatra played in Guys and Dolls."

Diesel said he credits his family with his love for the arts, including musicals.

"My family is artistic, and I'm blessed to have that and I'm blessed to be in a family that is supportive of these crazy dreams," he said. "I would encourage everyone to support the people who want to think outside the box and dream something impossible because there's great beauty in that."
[From People]
I find the fact that Vin Diesel was almost in Spielberg's Guys and Dolls fascinating because I do not think Vin has a lot of range. In fact, I was dragging him last week on Twitter because because Vincent explained that his years-long feud with Dwayne "The Rock" Johnson was due to him giving Dwayne tough love to make Dwayne step up his acting game. The absolute cheek of Vin "one emotion" Diesel for saying such a thing. We already know that Keanu Reeves has more acting range, but can Vin Diesel sing? It's doubtful, but there's always autotune.
Now that I am done dragging Vinnie, I am not sure if I like the idea of the FATF franchise being turned into a musical unless it has a Grease feel to it. That is the only way I can see a FATF musical working. There will need to be a whole bunch of greasy haired tough guys in leather singing about their cars. It could happen, musicals are seeing a resurgence. As one of the producers of the franchise, I am sure Vin will have some sway in making his dream of a FATF musical a reality. In the meantime, I hope Vin gets some voice lessons to prepare.
Here's the full interview:

https://www.instagram.com/p/CQj3FfPsxep/
A post shared by Vin Diesel (@vindiesel)
https://www.instagram.com/p/CQcMualMnt2/
A post shared by Vin Diesel (@vindiesel)
Embed from Getty Images
Photos credit: Getty, Avalon.red and via Instagram
Source: Read Full Article