Usher and Chris Brown Take the Stage at 'Lovers & Friends' Festival After Fighting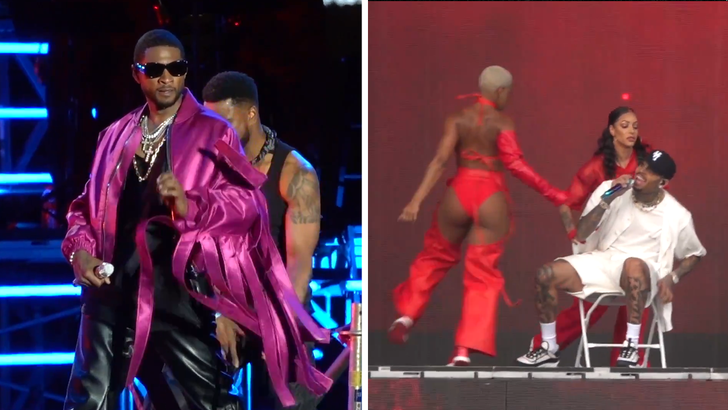 Usher took the stage Saturday night at the "Lovers & Friends" music festival, after a physical confrontation with Chris Brown Friday night that left him bleeding.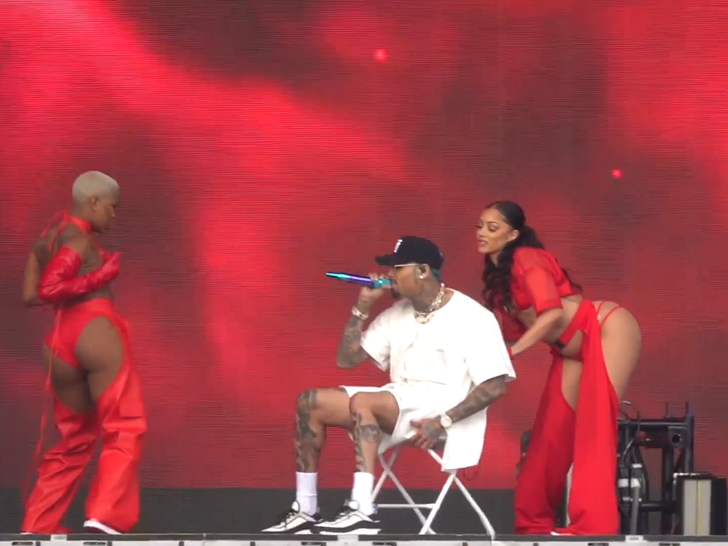 Here's the thing … Chris performed right before Usher, and never made reference to the fight.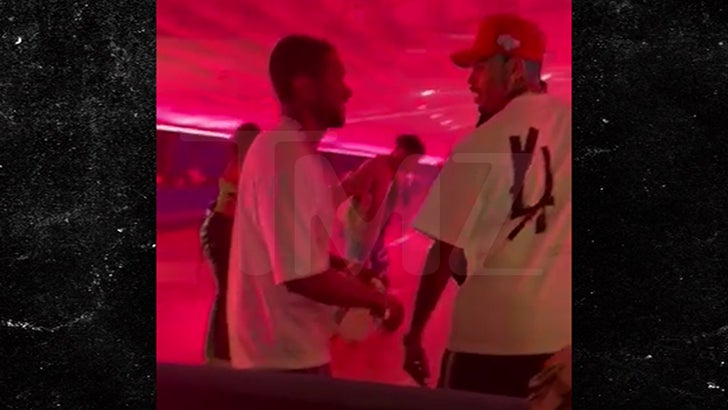 As we reported, the confrontation went down at a roller rink party, after Usher and Chris got into a heated confrontation that turned physical. TMZ obtained video of the lead up to the fight.
Thing is … Usher and Chris were super close, and the party was to celebrate Chris's 34th birthday with lots of celebs on hand.
As we reported, the fight was over Chris' scrapped AMAs performance last year — when he was set to do an MJ tribute, which as 86'd at the last minute. As for what led up to the fight … Teyana Taylor, who was at the party, was being confronted by Chris because he blames her for his canceled MJ tribute.
Chris confronted Teyana, demanding that Usher show her the door, and things escalated quickly.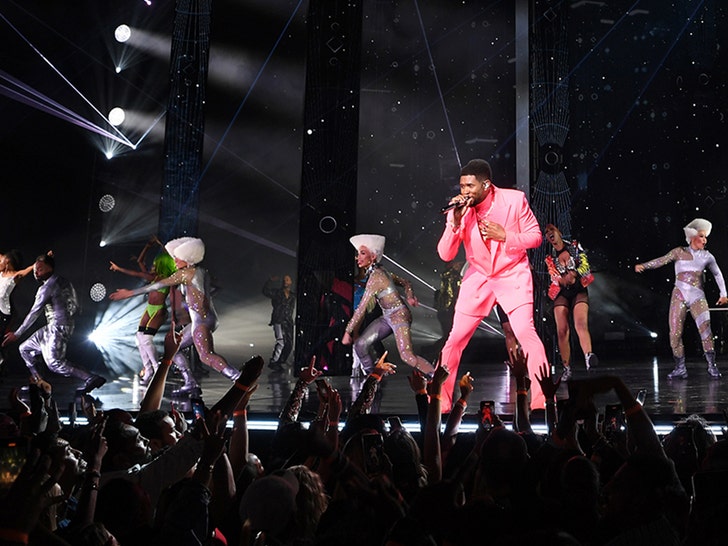 As for Usher, we're told his nose was bleeding after the fight, but there was no apparent evidence of injury on either one during the Festival.
Source: Read Full Article