Travis Barker Undergoes Surgery for Injured Finger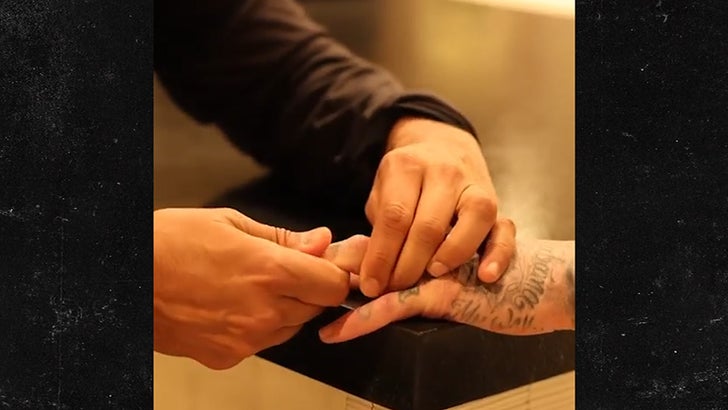 Travis Barker released new images of his grotesque hand injury as goes under the knife today … and his injuries seem even worse than everyone thought.
The Blink-182 drummer posted a video showing his horribly deformed finger getting massaged by a doctor who asks if he feels pain. Travis responds, "I mean, yeah, it's painful."
He also posted two photos — one showing a close up of his finger with either a lump or a bone out of place. The other picture depicts him with a Velcro strap over his damaged hand. His caption read, "Surgery tomorrow ?"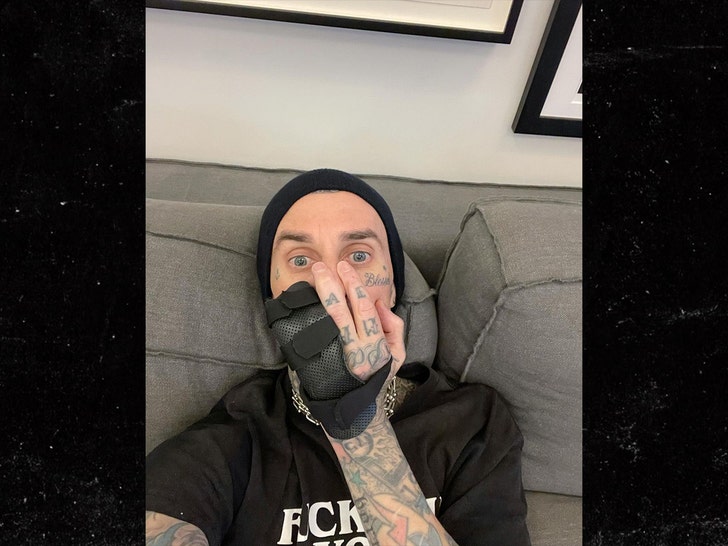 Travis actually reinjured the finger … a few weeks ago he said he was playing the drums during rehearsal and smashed his finger so badly it tore some ligaments.
Here's the problem … Blink-182 has a world tour that kicks off next month, so it's unclear exactly what condition Travis will be in to perform … at least on the early dates.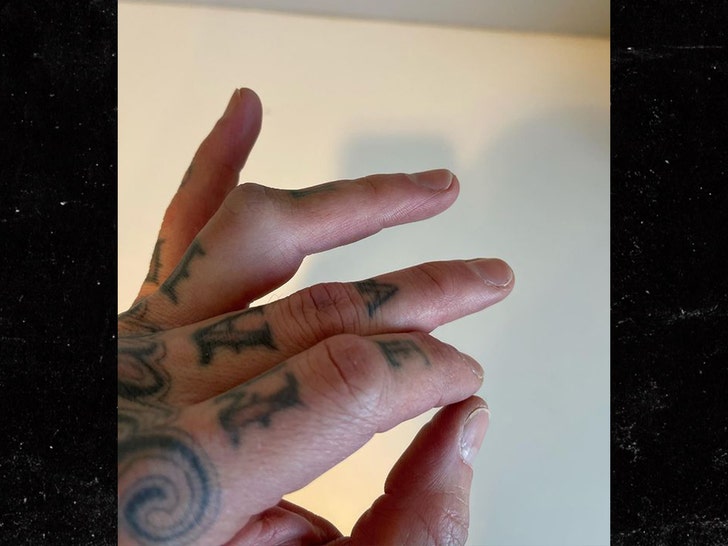 Kourtney Kardashian seemed worried, posting … "??????????❤️❤️"
Finger's crossed … maybe a bad choice of words.
Source: Read Full Article