This 'Everybody Loves Raymond' Christmas Episode 'Is From Real Life,' a Show Writer Revealed
Some of classic comedy Everybody Loves Raymond's best episodes were those centered on the holidays. The show's cast, and naturally its writers, consistently and hilariously explored the universal themes of love, acceptance, and family in the series' Thanksgiving and Christmas episodes. And with good reason.
Raymond's writers were inspired by their own lives. Here are a couple of the show's Christmas episodes that illustrate this best.
The show's writers created episodes based on their marriages and home lives
Proving there is hardly any better inspiration for art than one's own life, the Raymond writers, including Aaron Shure, Jennifer Crittenden, Jeremy Stevens, Lew Schneider, Mike Royce, and Tom Caltabiano, came up with ideas for the show's scripts from their own lives, as show executive producer Phil Rosenthal told the Television Academy Foundation (TAF).
The writers' room, he explained, was a bubble in which the episode creators could say whatever they wanted, with nothing off-limits.
"We said anything and everything, no holds barred," Rosenthal said. "We know things about each other that our wives don't know. That nobody else knows. There's a freedom in the room to say whatever you want. You should sign something before you go in that room."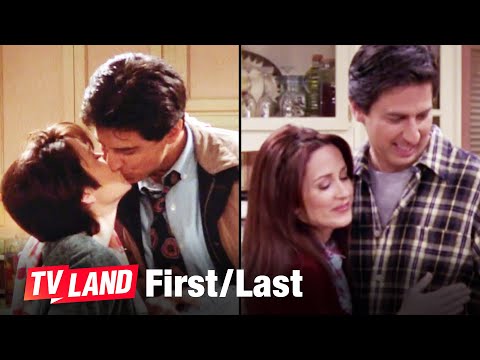 'The Christmas Picture' was based on real life
The show's fourth season holiday episode, "The Christmas Picture" begins with Ray and his older brother Robert vying for their mother Marie's affection by seeing whose Christmas gift could please her most. In a short-lived victory, Ray wins, announcing to her delight that his gift will be a family Christmas portrait. Her joy ends when Debra's parents ("those people") arrive at the photo studio to take part in the family photo.
Speaking with TAF, show writer Lew Schneider explained that this actually happened in his family. Schneider, who appeared in the episode as the portrait photographer, said, "["The Christmas Picture"] is from real life because every year in my family, there's a Christmas photo and it's always just a tremendous pain in the ass. So let's say we shoot 84 frames; there might be half a useable frame. My kids were little; when you have little kids, you can't get everybody to a) dress up properly and b) like smile properly. Someone always looks ridiculous."
The heart of the episode, Schneider said, was "What does 'family picture' mean? And it becomes a referendum on what's family."
This other Christmas episode (unbelievably) happened to Rosenthal
"The Toaster" was the show's third season Christmas episode and, as Rosenthal explained, actually happened to him.
"I would say 90% of what you see on the show happened to me, or to Ray, or to one of the other writers," the showrunner said. "I had to write 'The Toaster,' because the story, it's a sad one, but it really did happen to me."
In the episode, Ray Barone decides to give a lovingly inscribed stainless steel toaster to each member of his family. Everyone loved the gift, except for his parents who returned it to the store for a coffee maker, which is what Rosenthal said took place in his own life.
"The year before, I gave toasters to everybody, the whole crew, a crew gift; it said 'Everybody Loves Raymond' on it," he recalled. "I sent one to my parents and my parents traded it for a coffee maker. They didn't even open the box; they just took it to Macy's."
Source: Read Full Article