The Shady Way Prince William Once Dumped Kate Middleton
Royals — they're just like us, at least when it comes to relationship troubles. Time and time again, they have repeatedly found themselves involved in forbidden romances, secret trysts, and other drama. Remember when Prince Harry and Meghan Markle kept their relationship on the down-low (via Town & Country) or when Princess Anne had married someone people may call a "commoner"— twice?
Then again, royals have also found themselves in relationship woes that are rather normal, as in, something that many experiences at one point in their lives. In the case of Prince William and Kate Middleton — or Duke and Duchess of Cambridge — they once had a brief breakup before they eventually found their happily ever after.
A lot of couples go through a rough patch before exchanging vows, and apparently so did William and Kate. The only thing is, William's preferred method when he dumped Kate at the time isn't exactly what you would call regal. In fact, it was arguably the opposite.
Prince William dumped Kate Middleton over the phone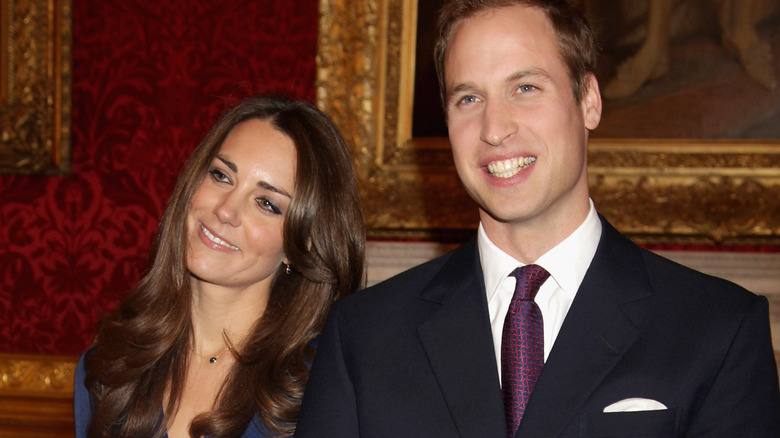 Prince William and Kate Middleton's brief breakup has always been public knowledge, but details about the split were murky at best. It wasn't until "Battle of Brothers," a book written by royal biographer Robert Lacey, that we finally found out what happened between the royal couple.
In 2007, about six years since they became boyfriend-girlfriend, William felt "uncertain" about their future — so much so that when Kate was in the middle of a workday as an accessories buyer at the time, he called her up and broke things off over the phone. Per an excerpt from the book obtained by the Daily Mail, they split on April 11, 2007, after an hour-long phone call. "Kate excused herself from a meeting at Jigsaw, the fashion store with which she'd recently started working, to take a call from William in a room out of earshot of the other buyers," Lacey wrote. "She shut the door for more than an hour. When she came out, she was single."
Obviously, the breakup was incredibly brief, reportedly only lasting 10 weeks. "William had found dating difficult, for a start, when a surprising number of young women from his circle turned him down flat," Lacey added, "The prince missed his family — which by now meant the Middleton family."
Prince William and Kate Middleton's break-up made them stronger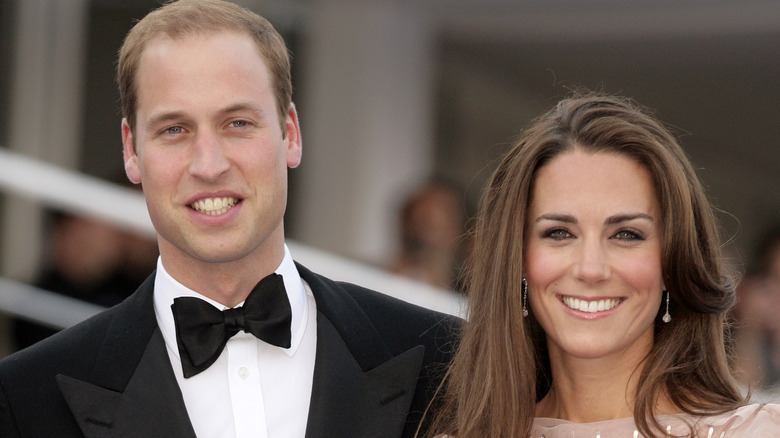 Albeit brief, Prince William and Kate Middleton think their split made them better people. "At the time I wasn't very happy about it, but it actually made me a stronger person. You find out things about yourself that maybe you hadn't realized," Middleton shared in her joint engagement interview with Prince Harry. "I think you can get quite consumed by a relationship when you are younger, and I really valued that time for me as well although I didn't think it at the time."
Prince Harry reaffirmed the statement, saying that they needed the space at the time. "We both were very young, it was at university, we were sort of both finding ourselves as such and being different characters and stuff," he told the U.K. Press Association (via ABC News). "It was very much trying to find our own way and we were growing up, and so it was just sort of a bit of space and a bit of things like that and it worked out for the better."
It worked out for the better, indeed! The couple had just celebrated a decade of marriage, and we hope they continue their happily ever after.
Source: Read Full Article