'The Pioneer Woman': Ree Drummond Said She Can't 'Live Without' 1 Easy Recipe She Learned From Her Mother-in-Law
Ree Drummond counts one easy dish as an all-time favorite recipe, claiming she "could not bear to live without" it. The Pioneer Woman star discovered the amazing mushrooms while visiting her mother-in-law one day and, although they take nine hours to cook, it's a hands-off recipe that delivers so much flavor.
Ree Drummond shared the origin of burgundy mushrooms
Drummond wrote about the special recipe in a 2010 blog post on The Pioneer Woman website, calling it "the best mushrooms you've ever tasted."
She also shared the origin of the recipe, fondly recalling the first moment she smelled and tasted the mushrooms at her mother-in-law's house. "When I'm asked which of the recipes in my repertoire I could not bear to live without, I usually respond with a list of around five or six dishes," she wrote. "A woman needs options, after all."
Drummond went on to explain that, while the list changes, "one recipe that remains there — and will eternally — are these indescribably decadent burgundy mushrooms."
She continued, "My mother-in-law introduced me to them years ago. We innocently walked into her house for a holiday dinner and I fainted just after crossing the threshold of her front door because the heavenly scent slayed me. I was slain. Slay me it did."
When Drummond tasted the dish, she shared, "I absolutely died."
The mushrooms, she noted, are the perfect accompaniment to beef. "Prime rib, tenderloin, any specialty beef dish is made even more delectable with these mushrooms as a side dish," Drummond wrote.
"But here's a little secret: These mushrooms are so rich and divine, they're actually meat-like in texture themselves," she explained in the blog post. "So I love dishing up a bowl and eating them as a main course with a salad and crusty French bread. You won't believe how good they are."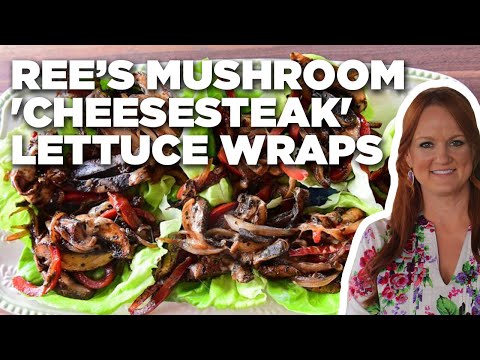 How to make Ree Drummond's burgundy mushrooms recipe
Drummond demonstrated how to make her burgundy mushrooms recipe on an episode of The Pioneer Woman. "There is nothing like them in the world," she said. "I love these mushrooms. And the thing is, they take nine hours to cook … but really, they couldn't be easier to make."
She placed four pounds of washed white button mushrooms in a pot, then added two sticks of butter, Worcestershire sauce, burgundy wine, black pepper, boiling water, chicken bouillon cubes, beef bouillon cubes, dill seeds, and garlic cloves.
"Then just stir it all together, bring it to boil over medium-high heat," Drummond said. "And then you reduce it to low and simmer it for about six hours with the lid on."
After removing the lid, Drummond simmered the mushrooms for three more hours. "And they will be just perfect," she said.
The full recipe is available on the Food Network website.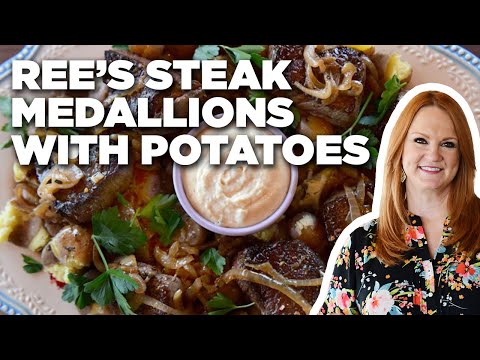 'The Pioneer Woman' star's mushroom recipe earns rave reviews
Drummond's fans love her burgundy mushrooms, judging by some of the comments left on the Food Network site.
"Great texture, amazing flavor," one person commented. "These mushrooms are the perfect complement to any beef course or on their own! They're always a hit!"
Another fan noted, "I make these for all special occasions — worth the time!!!"
"I have made these for 3 years now at every get-together and they are everyone's favorite!," one person commented. "I usually let them cook in the slow cooker from the night before till dinner."
Another fan shared, "Absolutely delicious! Worth getting out of bed early to start these. Everyone raved. I had too much but they were just as good as leftovers. Make this recipe."
Source: Read Full Article