The Most Problematic Moments In Dance Moms History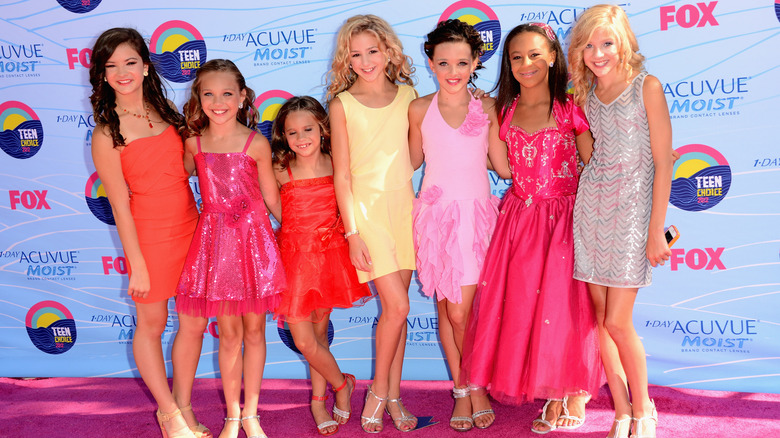 The phrase "guilty pleasure" may be overused when it comes to television shows, but when it comes to the popular "Dance Moms," it may be one of the best binge-worthy guilty pleasures out there. 
As many fans can recall, "Dance Moms" was problematic from the start. Although dancer instructor Abby Lee Miller certainly escalated when it came to erratic and cruel behavior as the seasons progressed, her treatment of her students may have crossed the line more than once — and the moms weren't exactly saints, either. 
It's no surprise that the girls had multiple on-screen panic attacks (via YouTube). And as if that wasn't problematic enough, their distress was broadcast to millions of viewers. Unlike the stars of reality shows like "Real Housewives," the dancers were too young to have any say in whether or not they actually wanted to be on the show. Breakout star Mackenzie Ziegler even said that she tried to quit dance to play soccer, but remained stuck on the show due to her contract, (via CheatSheet).
The following moments are just as problematic — and most of them are examples of consistent issues on the show.
The "topless showgirls" routine made the moms uncomfortable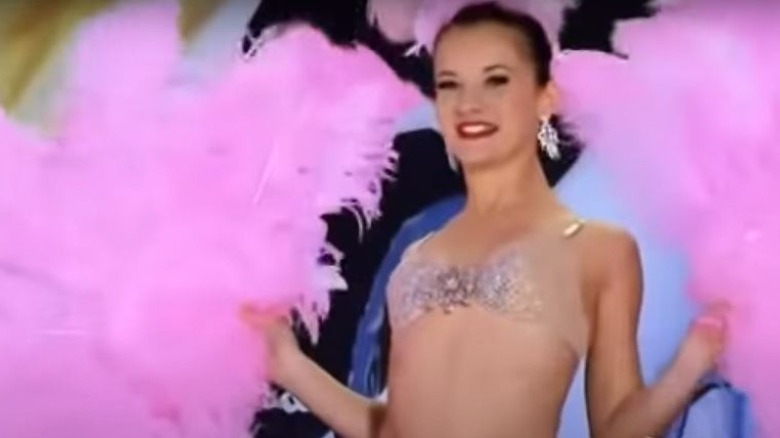 In Season 2, Abby Lee Miller choreographed a burlesque style dance titled "FANtastic" in which the girls (who ranged in age from eight to 13 at the time) wore flesh-colored tops that created the illusion they were naked, (via The Hollywood Reporter). All the moms (aside from Melissa) were horrified and even the judges looked uncomfortable as the dancers performed a provocative routine onstage.
The dance didn't place at competition, but the episode garnered the show's highest ratings thus far, which is disturbing when you consider why certain people may have tuned in for this controversial number. Per In Touch Weekly, a California man was later arrested for sending a number of inappropriate packages to Maddie Ziegler and Jojo Siwa — so it's safe to say that not everyone was watching "Dance Moms" for the catfights among the moms and Miller. 
"As a treatment professional of sex offenders, I can tell you that adults who are attracted to minors definitely seek out shows just like this to whet their appetites," psychologist Dr. Nancy Irwin told Fox News. As of writing, the episode has been removed from all streaming platforms (via The Hollywood Reporter).
Abby kissed Maddie on the lips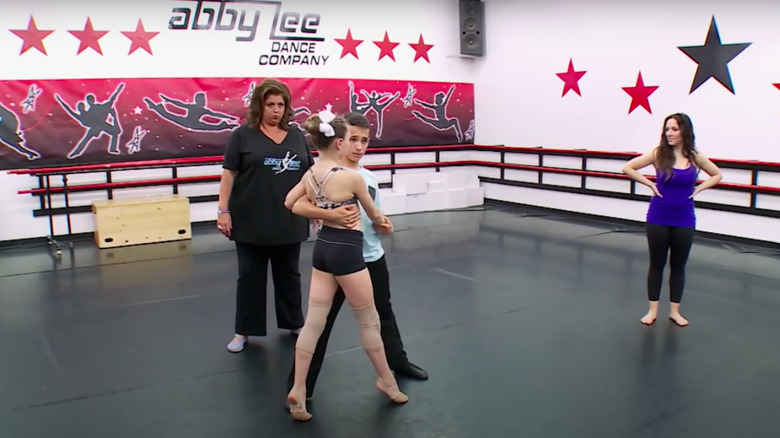 In the Season 4 episode titled "Kiss or Get Off the Pot," Maddie Ziegler was assigned her first duet with a boy which was titled "That Girl's Just Gotta Be Kissed." The routine ended with Ziegler's duet partner kissing her on the lips. Ziegler, who was 11 at the time, repeatedly made clear during rehearsal that she was uncomfortable with the kiss — and it certainly didn't help that all the moms were watching and joking just upstairs.
"I shouldn't have my first kiss like this," Ziegler said in her confessional, (via YouTube). "It's horrible." In order to make the point that the kiss was no big deal, Miller gave Ziegler a peck on the lips. In a Reddit thread, many viewers concurred that it was inappropriate and even creepy. If a male teacher forced a kiss on an 11-year-old girl, it would be considered assault and it shouldn't be brushed off as "funny" just because Miller is a woman.
Although professional dancing and acting jobs do require kids to kiss at times, this situation certainly could have been handled in a more sensitive manner.
When Jill wanted Kendall to play Rosa Parks in a group dance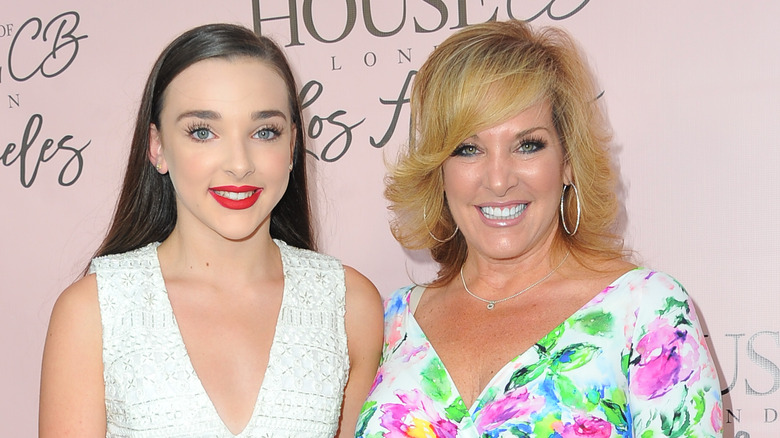 It's become a long-running joke in the "Dance Moms" fandom that Jill Vertes would stop at nothing in order to get opportunities for her daughter Kendall Vertes to have solos and featured roles. But she definitely crossed the line when Nia Sioux (the only Black dancer on the team at the time) was on top of the pyramid and that week's group dance just happened to be about Rosa Parks.
Upstairs in the viewing room, Jill lobbied for Kendall to play the lead and became upset when the other moms pointed out that it would be inappropriate, (via YouTube). "I don't understand why these moms are so upset over this," Jill said in her confessional. "Here's an opportunity for my child to have a lead role and it's driving them crazy."
It wasn't the only time that the moms' behavior was considered racist. When the dancers rehearsed a dance based on the book "The Help" in Season 7, Jill remarked, "I think it'll be funny," (via YouTube). When Holly Frazier and Camille Bridges attempted to explain why racial relations remain a serious and sensitive subject matter, Ashlee Allen declared that people assume all white people are racist and described it as a "s**t end of the deal." 
Abby Lee Miller herself faced accusations of racism from a number of former students in 2020, which resulted in her new show getting the axe, (via USA Today).
Abby tried to take away Chloe's win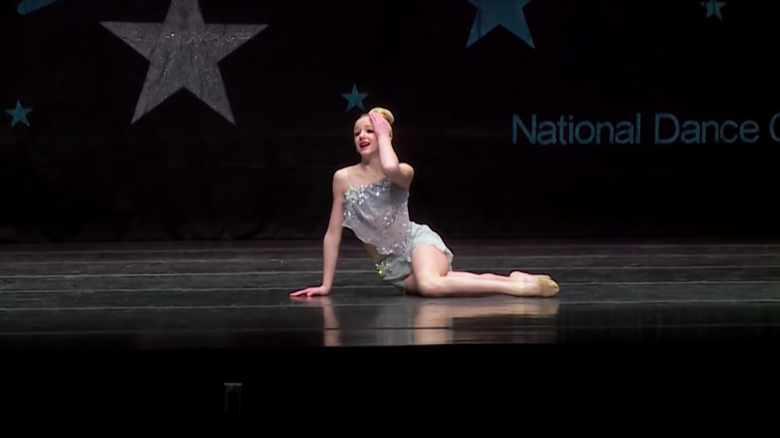 In Season 4, Abby Lee Miller brought in a "Select Ensemble" team; each new dancer was pitted against a specific member of the Junior Elite team in order to push them to work their hardest.
It came as a surprise to no one when Miller put Chloe Lukasiak up against Kamryn Beck, the most talented and experienced member of the select team. It was clear that Miller expected Beck, who was two years older than Chloe and had a slate of awards on her resume, would easily win in the solo competition.
But Chloe rose to the occasion and, after a beautiful performance, she won first place while Beck placed third. When her mother Christi Zook Lukasiak heard a rumor that Miller had gone to the judges and asked them to change the results, she called the competition and the director confirmed that she had indeed tried to sabotage her own student, (via YouTube).
The repeated body shaming and insults of physical appearances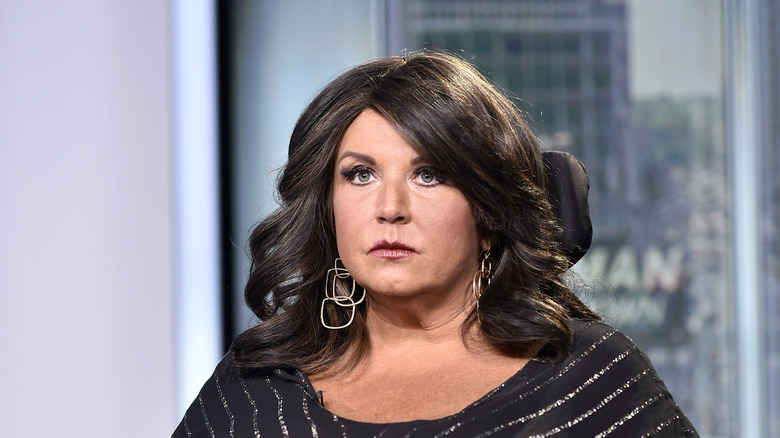 Although the moms frequently had good reason to be angry with Miller, they frequently resorted to mocking her weight — something that former dancer Brooke Hyland addressed on her YouTube channel. "Commenting on someone's body weight is not really acceptable," she said in response to a scene when her mom Kelly Hyland screamed, "Stop eating! That's why you're fat!"
In a separate YouTube video, Christi Lukasiak said down with Brooke and explained that her one "Dance Moms" regret is calling Miller fat. "Fat shaming is not a cool thing," she said.
Miller is also guilty of insulting dancers' physical appearances. She told one competitor on "Abby's Ultimate Dance Competition" who later appeared on "Dance Moms" that she looked like "roadkill" and told Ava Cota that her arms were "horrendous" and compared to a praying mantis, (via Woman's Day). After being defeated by Candy Apples, Miller told one mother "fix your daughter's ears" while the dancer was within earshot, (via YouTube).
During Lukasiak's and Miller's final blowout at nationals in Season 4, the show aired footage of Miller shouting, "Your kid's washed up!" 
Lukasiak confirmed, (via International Business Times), "Actually, Abby actually made fun [of] Chloe's face caused by a medical condition there." A mom from a rival studio corroborated Lukasiak's account. "It was mocking her eye and telling her to get it fixed! It was really sad!" Jo Anne Morales said. "We were all so upset for Chloe and her mom!"
Source: Read Full Article