Shalita Grant on Playing the New Queen Bee of Netflix's You: "She's Truly All Love"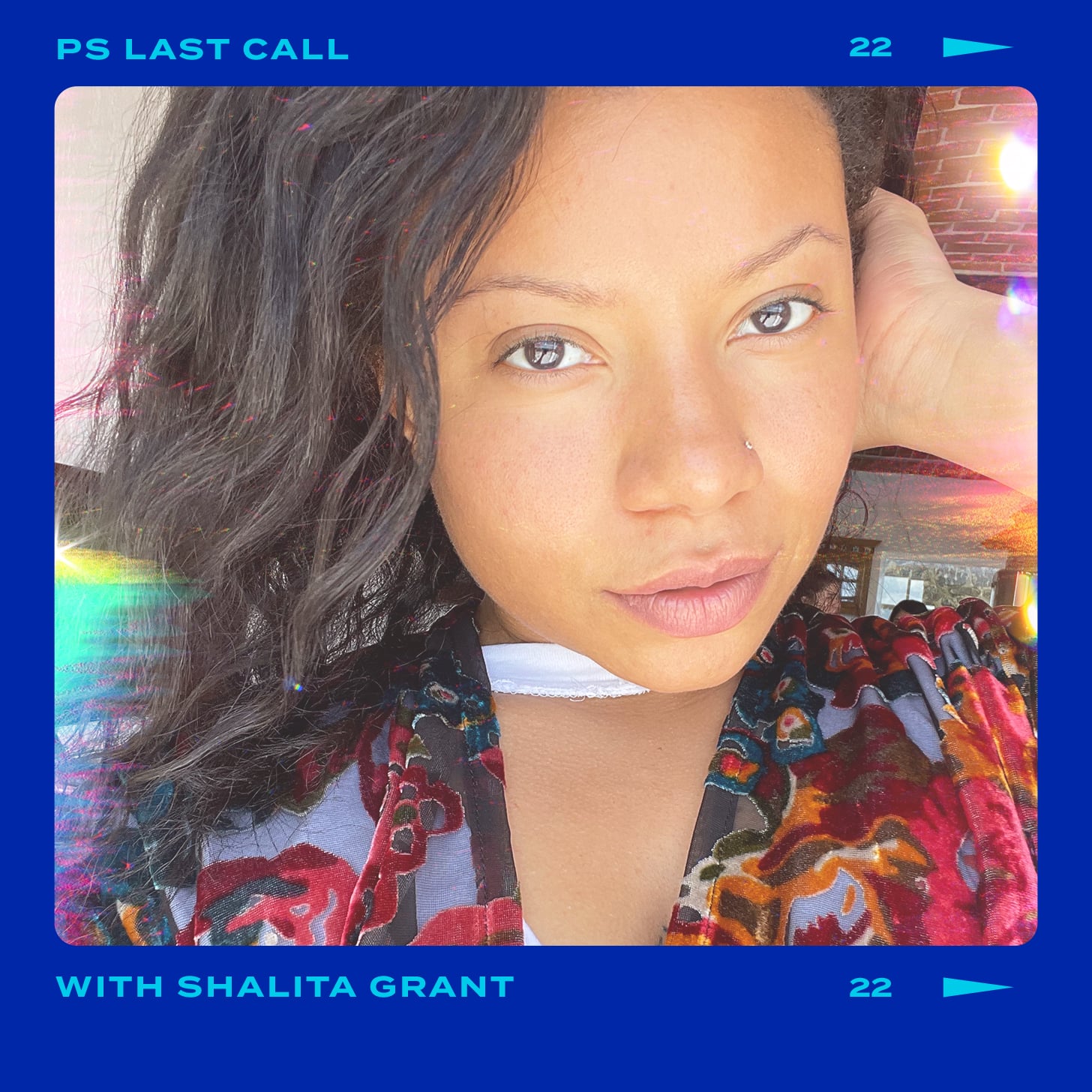 In our Q&A series Last Call, we get down to the bottom of every last thing with some of our favorite celebs — from the last time they were starstruck to the last song they listened to. This week, Shalita Grant takes our call.
Step aside, Peach, because there's a new queen bee on You. In the third season of Netflix's thriller series, actress Shalita Grant plays a momfluencer named Sherry, and it sounds like her character is about to stir up some drama. After Joe and Love tie the knot and welcome a baby boy, the murderous couple take up a whole new life in the suburban town of Madre Linda, where they meet a few new neighbors who just might end up becoming their next victims.
As a big fan of the show herself, Shalita was quick to gush to POPSUGAR about how this new season plays out, including how season three will be different from past ones. "It's watching Joe mature, weirdly," she said. "This suburbia, it's an exotic vacation for Joe [that he doesn't] know anything about." Shalita also teased that two of the central themes of this season are "community" and "relationships." While Joe and Love's relationship changes over time, their relationships with Madre Linda residents play a big role in the story. "I love thinking about Sherry's backstory and how she got to where she is and how who she is influences Love and how that influence is immediate. It [starts with] episode one. Love is like, 'How can I be more like the queen of this community?' Because even though Love comes from community, it's different because she was rich and her family is who they are."
While it's easy to make comparisons between Sherry and season one's Peach (Shay Mitchell), Shalita noted that they are very different queen bees. "There's just so much more that you get to see about who Sherry is and how she's actually different from Peach," she said. "Because what we learn about Peach by the end of season one is that like her name, her core is hard. She's bitter. But what you learn about Sherry is that she's truly all love — heart-shaped mistakes — that's really her. She's like an egg. There's a harder exterior but there's a lot of love in there." As we patiently wait to see how Sherry's story unfolds when season three premieres on Oct. 15, read the rest of Shalita's Last Call interview ahead.
Source: Read Full Article