Screaming at Ariana Grande Wearing THE '13 Going on 30' Dress for 'The Voice' Live
The Voice just started its live shows, and I think we can all agree that Team Ariana Grande already won. This is Ariana's first time as a Voice coach and her first time doing live shows, so naturally she needed a LOOK to celebrate. Enter Versace. Specifically, the colorful dress Jennifer Garner wore to play Jenna Rink in the 2004's 13 Going on 30.
Ariana shared the look on Instagram ahead of the show, writing "Thank you so so so so much @donatella_versace @versace and happy first live show !!!!!"
I mean….!!!!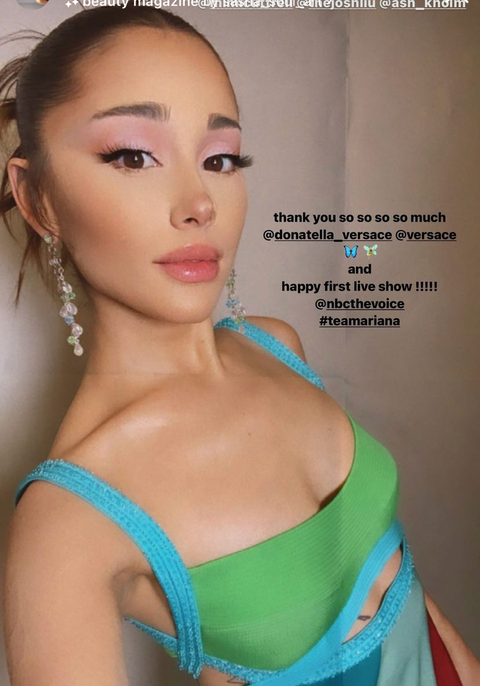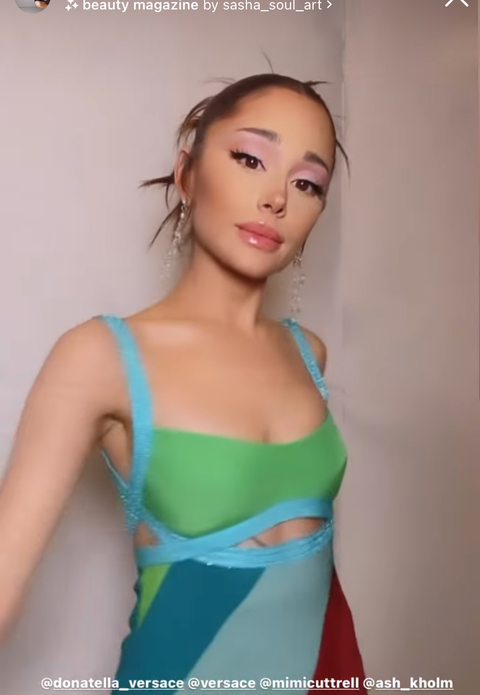 She even recreated Jennifer Garner's hair and earrings. TBH, all that's missing is a giant butterfly necklace and Mark Ruffalo.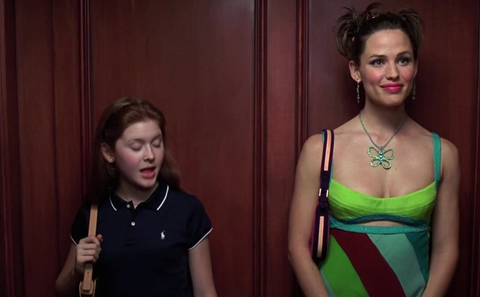 FYI this is a big week for Ariana—on top of The Voice's live show, she's about to release of her new beauty line r.e.m, which drops on November 12.
"I was so nervous to even discuss stepping into the beauty space because of course there are so many amazing fellow people," she told Glamour UK. "I don't ever want to just jump into something that is popular or whatever, it has to feel super intentional and super fuelled by passion. It has to feel authentic to me."
Also, if you're wondering about the name, yes, it's a reference to her song. "I decided to name it r.e.m. because I feel like that song really encompasses a lot of my favourite parts of my sound. But also, r.e.m. – rapid eye movement – focuses on dreams and the eyes which are our main storytellers. They're our most emotional communicators," she said. "Like you can say more with the way that you look at someone than you can say with words sometimes. Our eyes are what we use to dream and rest. So much beauty happens there. I sort of love that."
Source: Read Full Article