Princess Kate actually wore jeggings with her Dragoon Guard camo jacket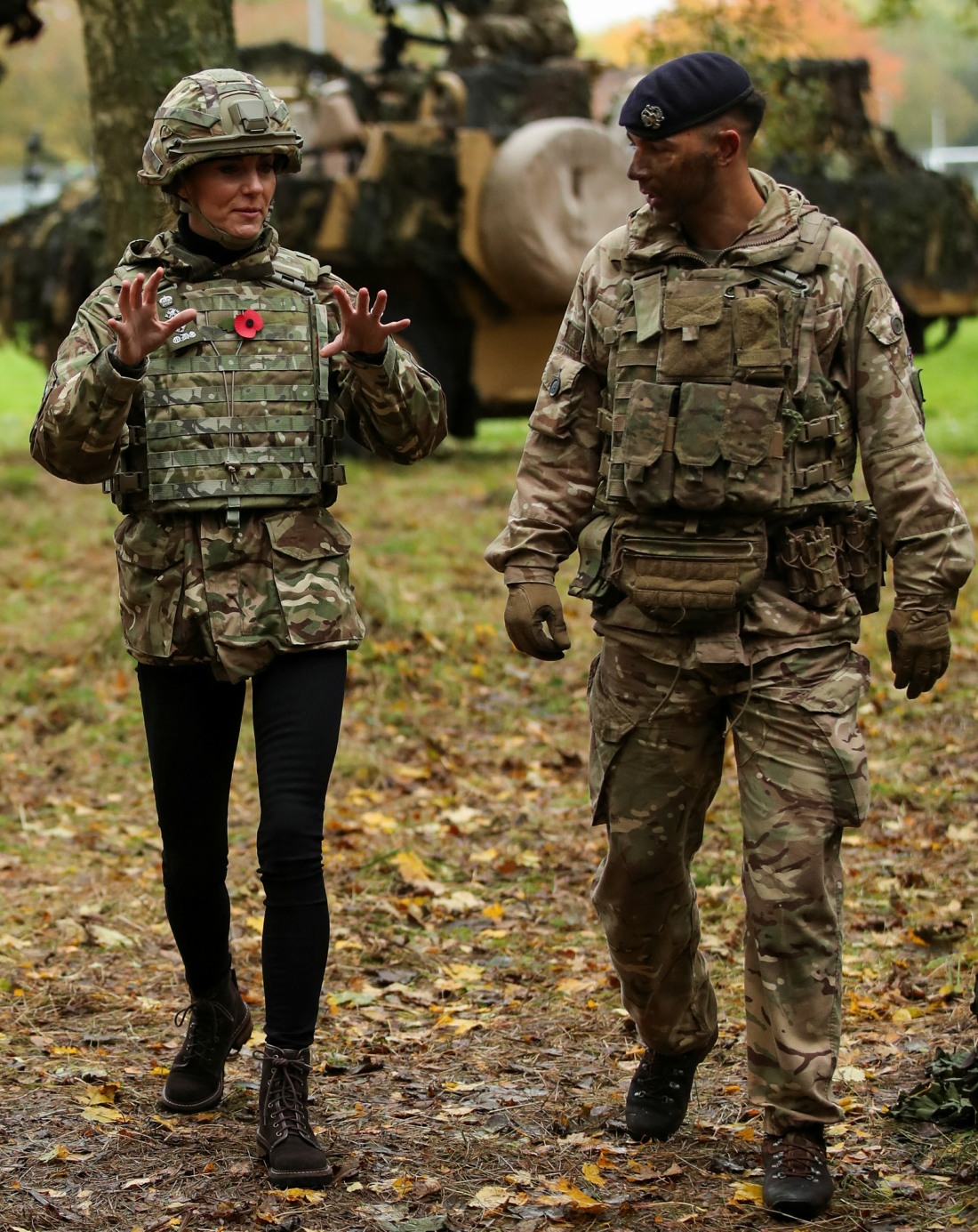 Here are more photos of the Princess of Wales at her event on Wednesday in Norfolk. She made her first-ever appearance as Colonel-in-Chief of the Queen's Dragoon Guards. She's truly Colonel Keen! Initially, the only photos I saw of Kate were from the waist up, so I thought the Dragoon Guards had provided her with a full camouflage uniform. Perhaps they did and she refused to wear the pants, or maybe she was told that the photos would only be from the waist up, I have no idea. But your girl was riding shotgun in an armored tank while wearing jeggings. Surely some kind of war crime as well as a crime against fashion. Some of those men seemed aghast too – their honorary colonel rolled up in jeggings and was like "let's ride in a tank, boys!"
While I give Kate a hard time because she deserves it, I will say this – she seemed happy and somewhat engaged at this event. She's noticeably happier doing solo events and she's happier around men. While it's clear that the Windsors don't care either way, it would have been so easy for Kate to actually create a base of public support for herself by doing more of these kinds of events. Oh well.
Remember how we heard that Kate gave a promotion to a pony? We now know the name of the pony and we have a photo of the pony. The bay Welsh mountain pony's name is Trooper "Longface" Emrys Jones. Kate promoted Longface from lance-corporal to corporal. Longface seemed proud. Kate's extensions were trying to escape though.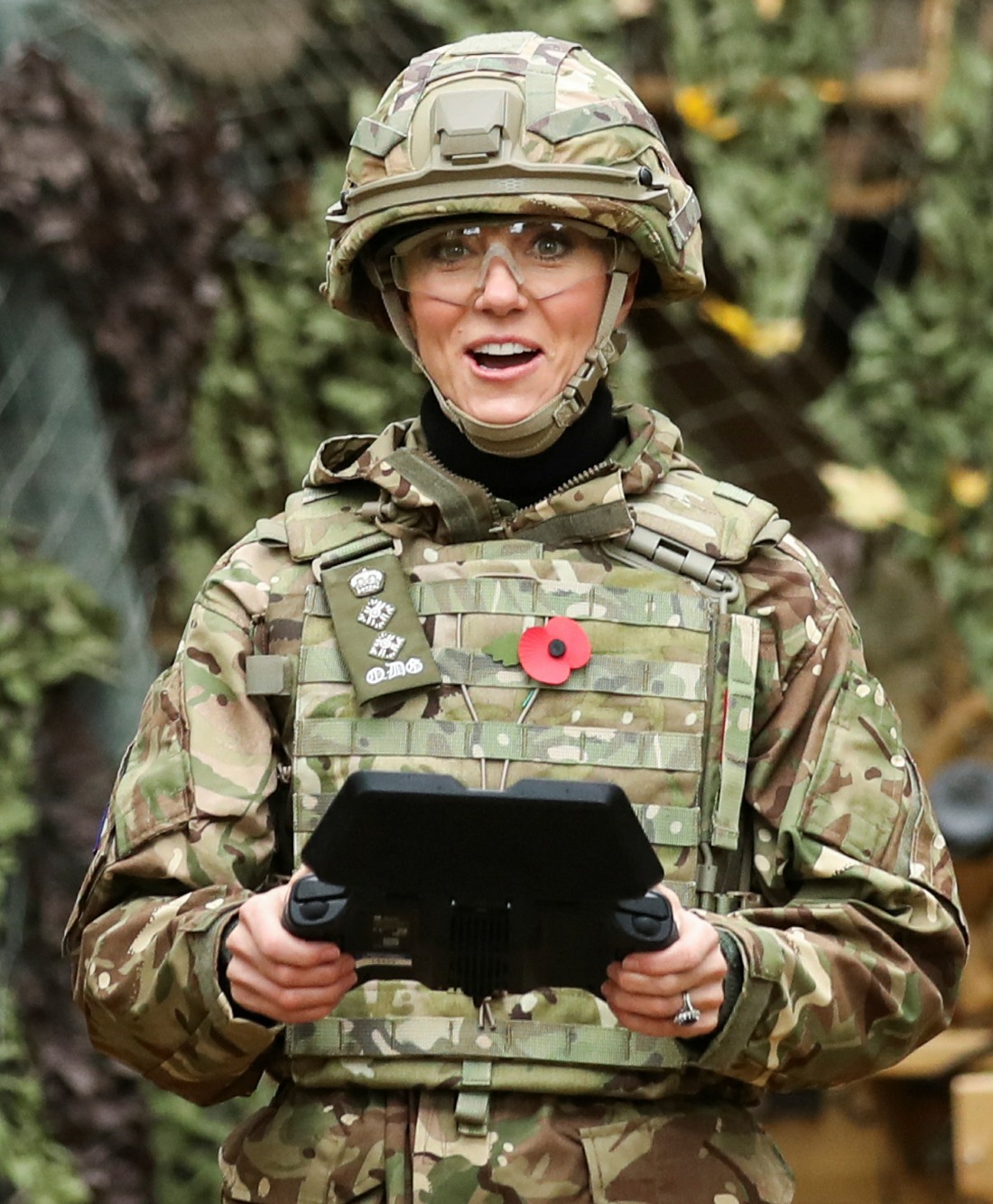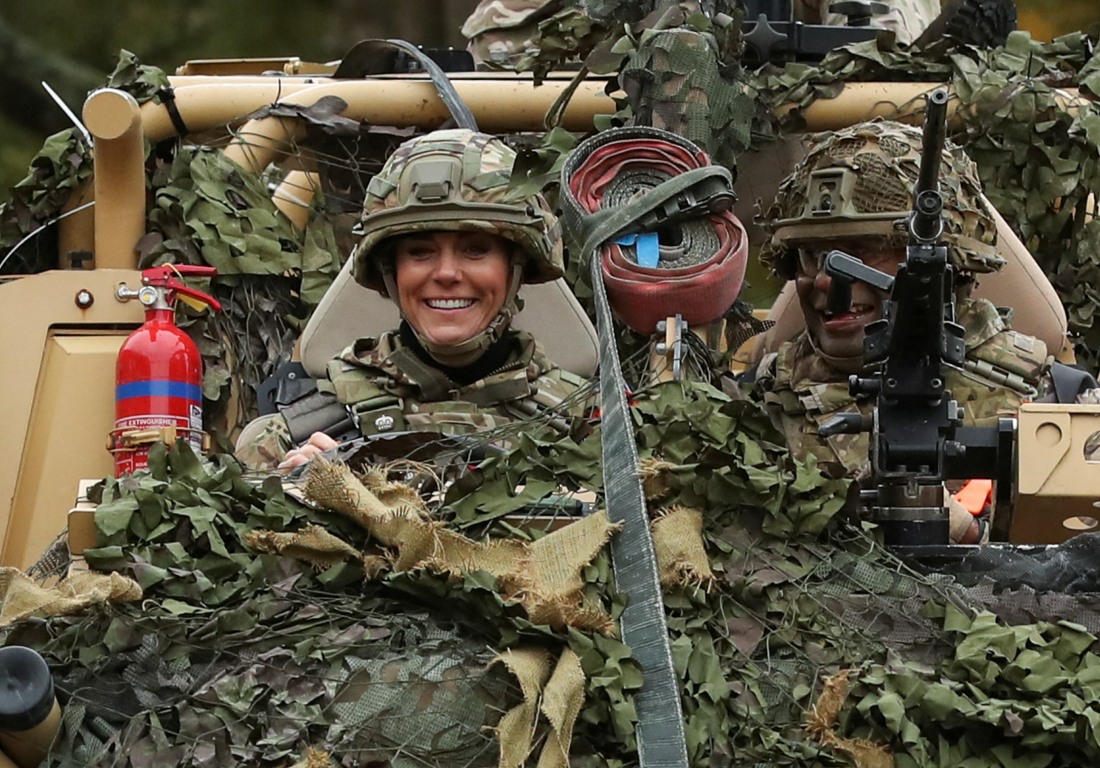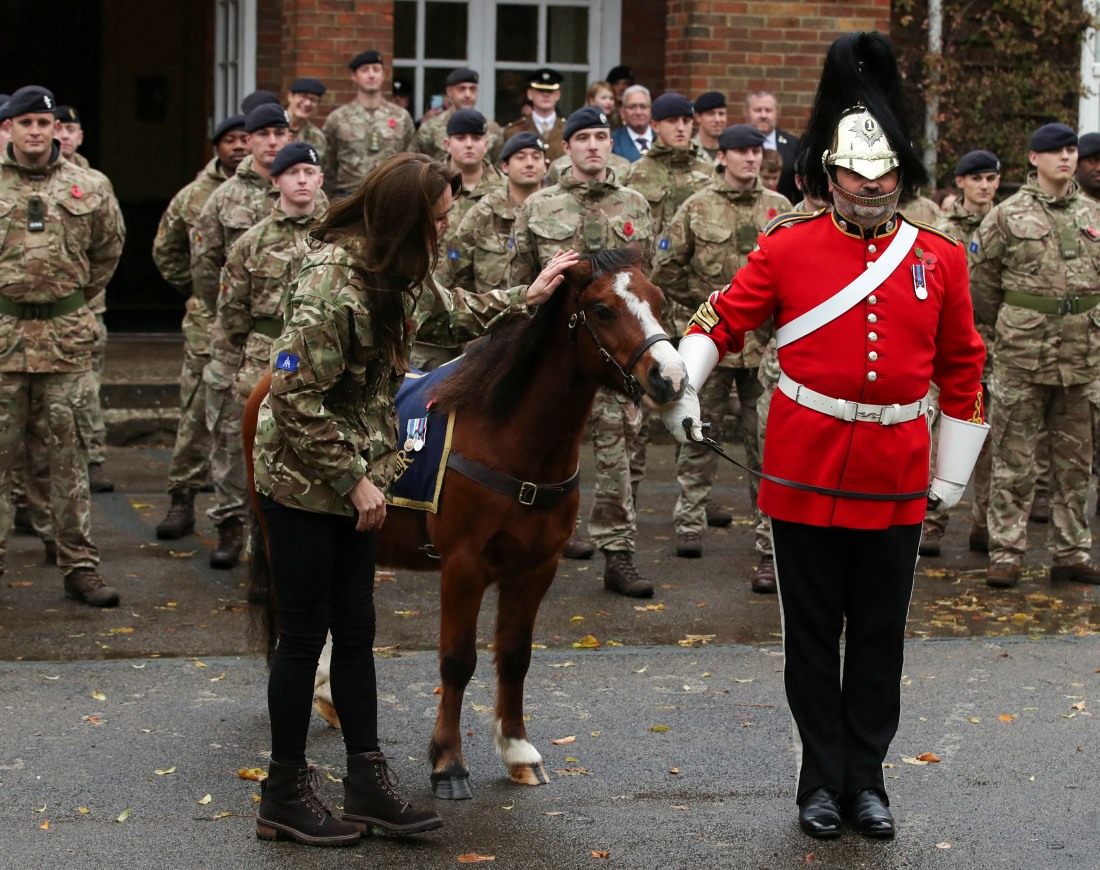 Photos courtesy of Avalon Red.
Source: Read Full Article