Millie Mackintosh: Meghan Markle kind of told me to fk off & then ghosted me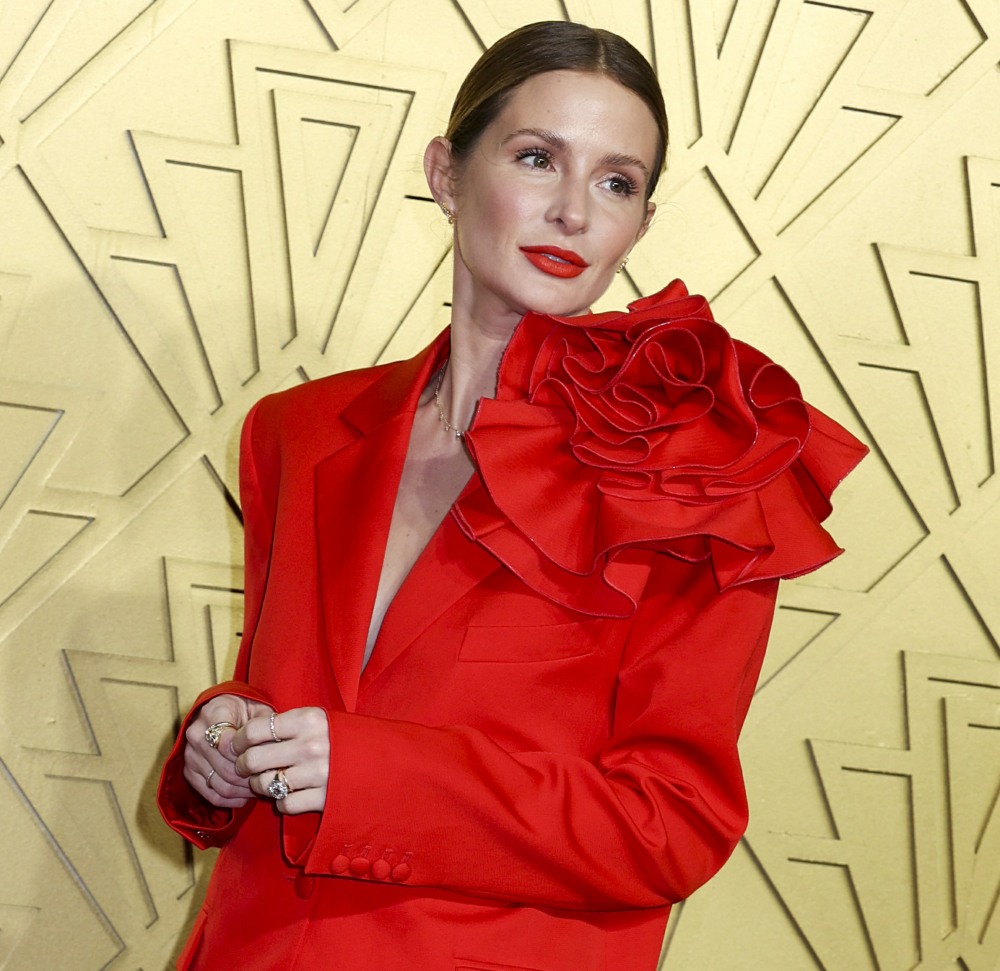 Who is Millie Mackintosh? She's a British reality star famous for appearing in five seasons of Made in Chelsea. I've never seen it, although I know it was a popular reality show and the "stars" of the show are locally famous within the UK (and nowhere else, probably). Millie is 33 years old and once her reality stardom kicked in, she moved on to being a professional fashionista, makeup artist, influencer type. Well, in 2015, Millie apparently met an American actress named Meghan Markle. They got along, they hung out together in London when Meghan was in town, and then Meghan dropped Millie as a friend shortly after Meghan met Prince Harry. This is all Millie's version of events, mind you. Millie spoke about being "ghosted" by Meghan in a recent podcast:
"Made in Chelsea" alum Millie Mackintosh says Meghan Markle cut off all communication with her soon after she began dating Prince Harry. "She cut me dead," Mackintosh revealed on Wednesday's episode of her podcast, "Mumlemmas & More with Millie & Charlie," explaining that the last communication she had with her ex-friend was an icy text response after Markle's relationship with Harry went public. "I never heard from her again and I never messaged her again because I felt like she kind of told me to f–k off basically in that message. Meghan Markle ghosted me, babe."

Mackintosh, who first met Markle at a hotel opening in Istanbul around 2015, said she just wanted to make sure her friend was OK during the deluge of media coverage at the time. "I do know what it's like to have a lot of media attention. It can be really overwhelming and it can be unpleasant, so I messaged her and just said like, 'Hey, hope you're OK. Thinking of you.'" Mackintosh said Markle responded with an "abrupt message" that was unlike any conversation they'd ever had before. "What I read from that message was that she maybe needed a bit of space. Maybe needed to cool off, she was angry, she was maybe under a lot of pressure … So I didn't message her again … But I did expect that we would stay in touch."

The British reality TV star, 33, said she believes the Duchess of Sussex ditched her because she didn't want to be associated with a reality star. "What could I offer her at that point? She had met her prince. I was on a reality show so … I'm guessing she was like, 'I can't be associated with 'Made in Chelsea.' I'm going to be royal.'"

Mackintosh also admitted the snub made her feel "a bit like s–t," especially when she wasn't invited to Markle and Harry's 2018 over-the-top wedding. She said, at the time, the media began writing "loads" of inaccurate stories claiming she had been uninvited.

"That was quite hurtful because I hadn't done anything, but my name is being dragged through it in quite a negative way," the podcaster shared. "It was a bit embarrassing."

Mackintosh explained that when she first met the former "Suits" star, 41, in 2015, they "got on like a house on fire and spent the night partying and having fun and we just stayed in touch." She said that Markle then traveled to London and didn't really know anyone or her way around the city, so she took the actress under her wing. "I took her to my favorite spots and she didn't know that many people so I kind of connected her with the best places to get your nails done, like my little black book. I gave her just like all my contacts," the makeup artist said.

According to the model, the close pals' friendship changed after they had their last interaction at a hotel in the Cotswolds in southern England.

"She was staying there and said, 'Just come and hang out.' What I thought was going to be like a day of yoga and chilling ended up being rosé and margaritas in the pool and we had, like, a really fun afternoon," Mackintosh said, adding that Markle was "really fun." The duchess' former friend then noted, "That was the last time I saw her."

Mackintosh said that during their final hangout, Markle divulged that she was seeing Harry and figuring out where things were going to go. "I thought, 'Great that's nice for her. I don't know [Harry] just to clarify. I never met him. I was, like, 'Great,' didn't really ask too much about him. Didn't really think too much about it at the time. If only I had known."
[From Page Six]
Granted, if I met Meghan, I would sprinkle that fact into conversations for years too. But I have to say that it doesn't even sound like Millie and Meghan were super-close friends? They were just two people who were kind of friendly for a year or so. A friendly acquaintance, someone you have fun with at a party, not someone who will be in your life forever. Meghan really had these British people up in their feelings, didn't she? And everything we know about Meghan and how she interacts with people, it sounds pretty out-of-character that she would text an acquaintance anything like "f–k off and don't contact me again." It was probably more like "I'm really overwhelmed right now with everything going on, can I catch you later?" If this was after Meghan and Harry's relationship had been outed, Meghan probably didn't know who to trust and who would sell her out as well. Oh well! No one is obligated to be your friend.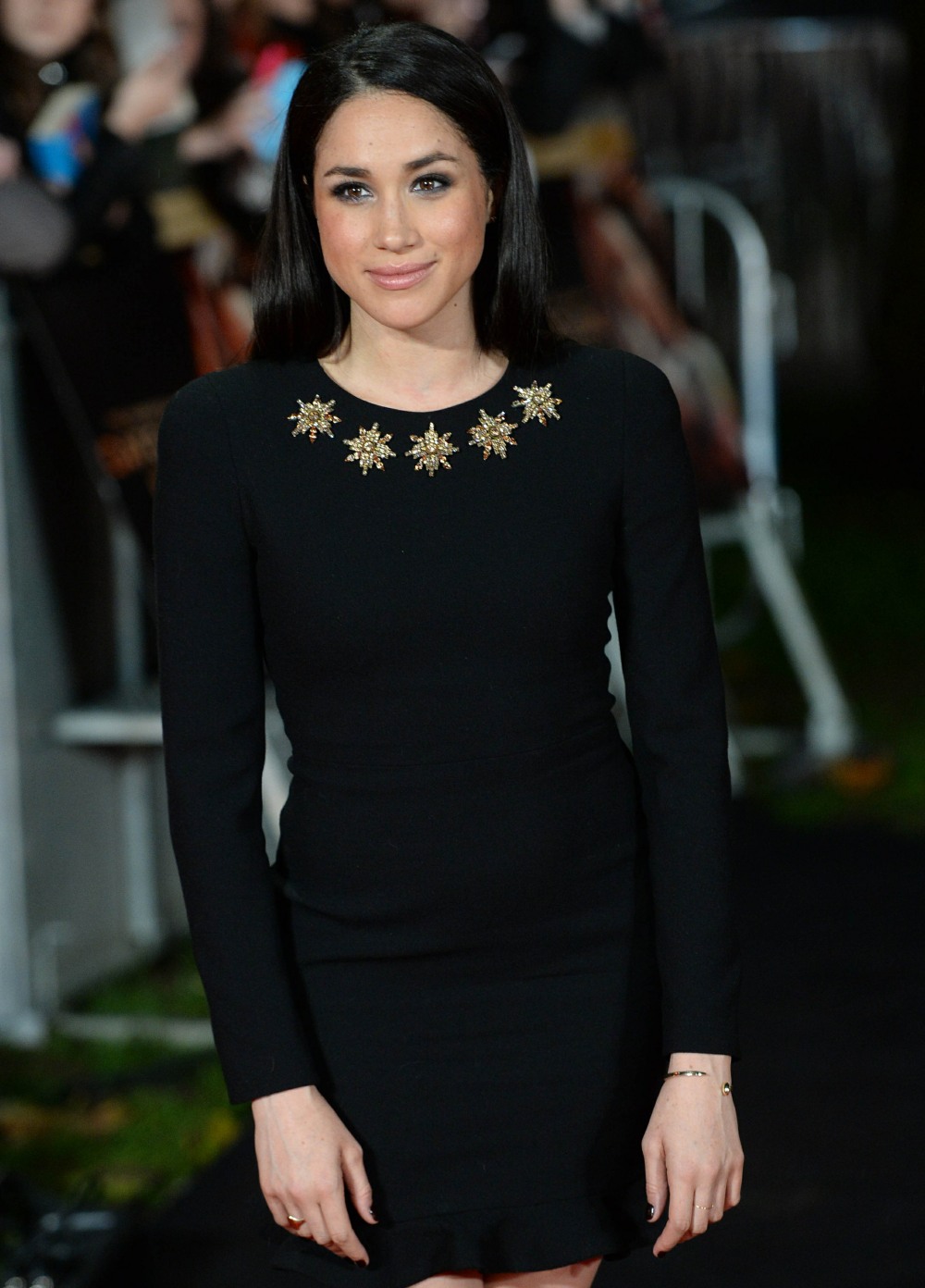 Photos courtesy of Avalon Red.
Source: Read Full Article