Katie Holmes is dating a new man, musician Bobby Wooten
— People (@people) April 29, 2022
Katie Holmes has been laying kind of low on the boyfriend front since her split with chef Emilio Vitolo. Other than a brief scare the press tried to fabricate about her and Alex Rodriquez, we haven't seen Katie with anybody. Until this weekend. The latest guy Katie brought out for her PDA stroll around New York is musician Bobby Wooten III. He got the full treatment, too. The couple took in the Guggenheim and walked hand in hand through Central Park. They stopped for a few big ol' pap-worthy kisses. Katie's mom even got a cameo this time when she met the couple on the bustling street.
Katie Holmes is all smiles with a new man in her life.

The actress, 43, was seen kissing and holding hands with musician Bobby Wooten III in N.Y.C. Thursday, in photos obtained exclusively by PEOPLE.

Holmes and Wooten smiled as they walked hand-in-hand, each holding a drink and dressed casually for the outing.

The Batman Begins star looked comfortable and chic in overalls over a white shirt, finishing her look in a blue cardigan, white sneakers and sunglasses. Wooten, meanwhile, wore a blue jacket over a gray button-up, dark pants, white sneakers and sunglasses.

At one point during the outing, Holmes and Wooten were spotted with her mother Kathy Holmes. Kathy was seen giving Wooten a hug.

The loved-up pair took the subway and visited the Guggenheim Museum and Central Park.
[From People]
So who is Bobby Wooten III? He's a Grammy-nominated musician. He was one of the stars of David Byrne's American Utopia, both the Broadway show and Spike Lee's documentary. His Instagram has several samples of his work. He also backed up Carly Rae Jepson at Coachella just a few weekends ago – he must be exhausted! What I didn't know is that he's an adjunct professor at NYU's Tisch School of the Arts – color me impressed. And he's very cute. According to Page Six, Bobby is 33, which is how old Emilio was when Katie and he started up. Maybe that's her lucky number?
So, is this the one for Katie? *shrug* She's probably just having fun for now. Despite appearances, that's all Emilio turned out to be. And unlike Emilio, Bobby doesn't have any need for Katie's fame. So this looks like a nice summer fling and lucky for us, Katie's decided it will play out in front of the cameras again. The only disturbing part of this situation is, judging by these photos, they both favor the baggy house-painter look and I'm not here for that.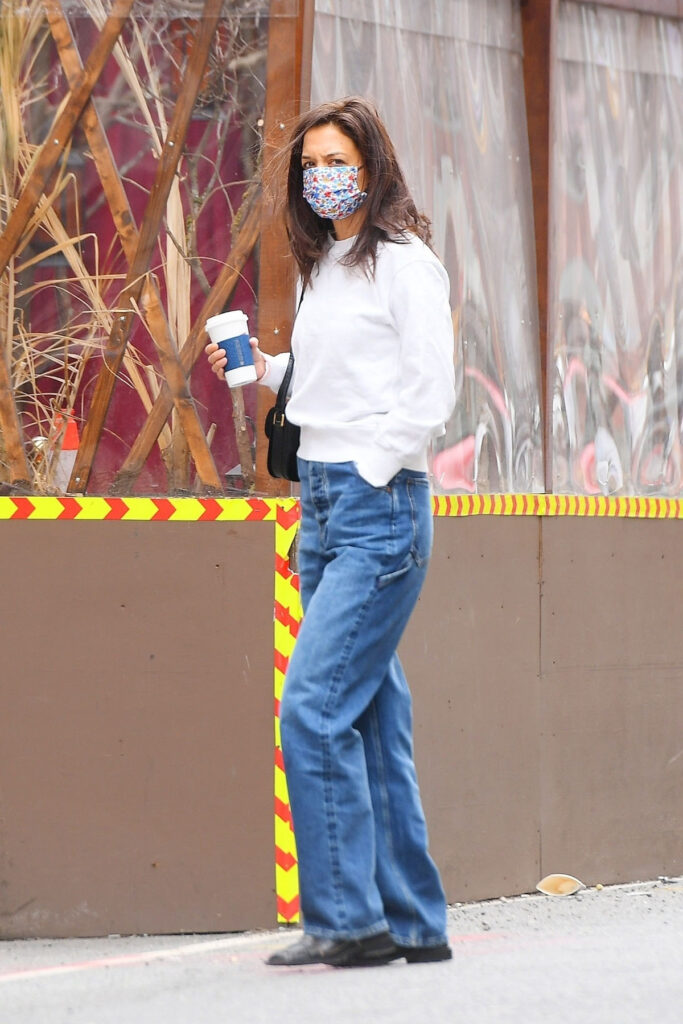 Embed from Getty Images
Photo credit: Twitter, InStar Images, Backgrid and Getty Images
Source: Read Full Article