Drew Barrymore and the Very Peculiar Interview — Was it Fake?
Actor Drew Barrymore is arguably a pro at interviews by this point. So, when one observer spotted her on the pages of the EgyptAir in-flight magazine, Horus, in 2018, they felt something seemed strange. Specifically, the author's language about Barrymore and motherhood was arguably sexist. Furthermore, Barrymore's quotes for the supposed interview didn't sound like her.
Eventually, Barrymore's representative said she didn't participate. But, the writer said the interview with Barrymore happened. So, what's the story behind the supposedly fake interview?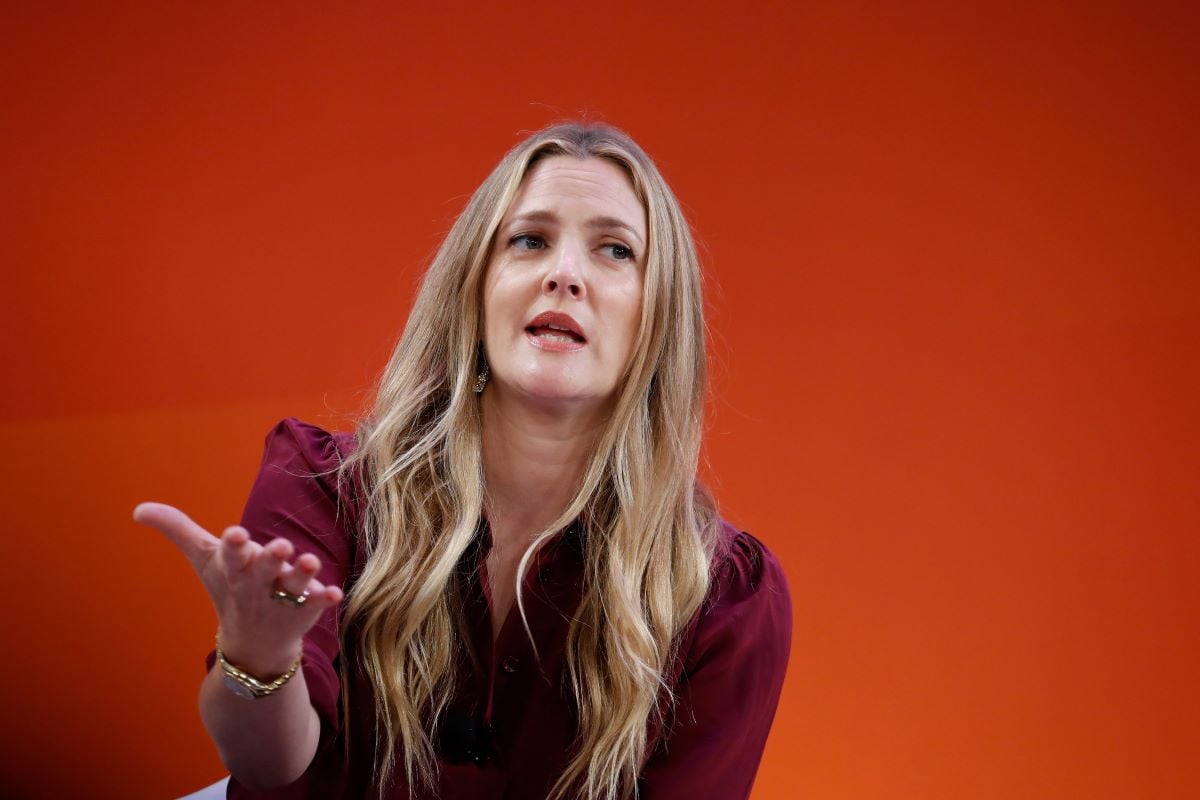 Drew Barrymore said she 'did not participate' in the interview
This story seems to start when someone snapped a picture of the magazine pages in question and shared the interview on Twitter.
It begins: "Despite being unstable in her relationships most of her life, despite the several unsuccessful marriages and despite the busy life of stardom that dominated her life for several years; the beautiful American Hollywood actress Drew Barrymore has recently decided to temporary [sic] take an unlimited vacation to play her most crucial role as a mother."
"It is known that Barrymore has had almost 17 relationships, engagements and marriages," the article goes on. It also notes that psychologists believe that's because Barrymore's father was absent.
"Ever since that time, she has been subconsciously seeking attention and care from a male figure," it notes, "but unfortunately things do not always go as planned and she has not yet succeeded in any relationship for various reasons."
The article also suggested that Barrymore would be stepping away from her career in entertainment until her daughters "can depend on themselves" — which hasn't happened, especially considering The Drew Barrymore Show.
Of course, such a curious interview quickly began making the rounds. A spokesperson for Barrymore told HuffPost the actor "did not participate" and that her people were "working with the airline PR team."
The writer stood by Drew Barrymore interview
Aida Takla O'Reilly, former president of the Hollywood Foreign Press Association, wrote the piece. And she stood by it on Twitter.
She claimed that the interview had occurred at a press conference for Barrymore's show, Santa Clarita Diet. Furthermore, she said the magazine translated the interview from Arabic and then edited it more. But she argued that she hadn't made it all up. In fact, she contended the interview was "genuine" and "far from fake."
Takla O'Reilly tweeted about Barrymore: "As far as Drew we interviewed her several times I saw her grow up before my eyes she is charming and talented."
EgyptAir apologized for the article
As reported by The Guardian, Egypt Air initially defended the article as a professionally conducted interview. However, they eventually backpedaled.
"We apologise for any misunderstanding that might be interpreted as an offence to the great artist," they wrote in a letter. They claimed translations were behind the confusion. More specifically, someone translated the article from English to Arabic, and then back again.
They concluded by saying they would be checking up on source material. But it seems safe to assume Barrymore did not provide the quotes in the magazine as printed.
Source: Read Full Article