Blue Jays' Alek Manoah Banned 5 Games For Drilling Opponent, MLB Calls It 'Intentional'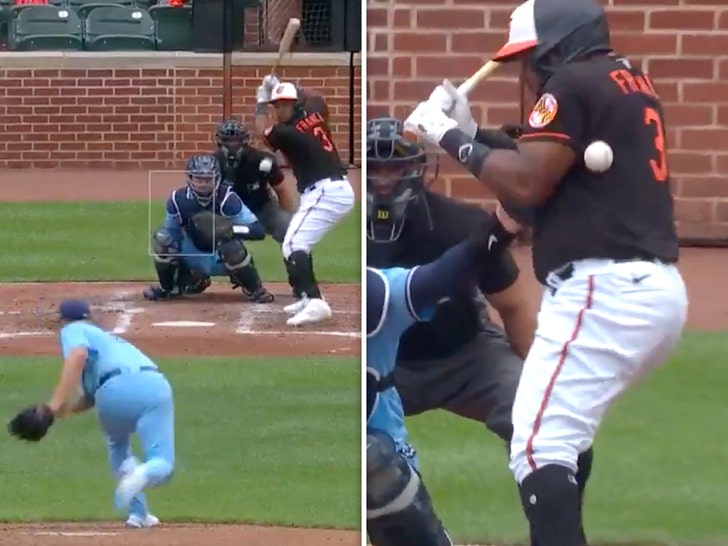 Toronto will now be without one of its best pitchers for FIVE games … MLB has just hit Alek Manoah with the ban after they say he "intentionally" drilled an opponent with a heater.
Manoah — after giving up back-to-back home runs in Saturday's Blue Jays vs. Orioles game — threw a 93 MPH fastball that beaned Maikel Franco right in the shoulder area.
Given that he had just let up two straight bombs … Baltimore felt Manoah hit Franco on purpose — and an all-out brawl nearly ensued.
Fortunately, cooler heads prevailed before any punches were thrown … but Manoah was ejected nonetheless — and the MLB clearly felt Tuesday, that it wasn't enough punishment for the 23-year-old righty.
MLB officials announced Manoah "has received a five-game suspension and an undisclosed fine for intentionally throwing at Maikel Franco."
They added Manoah's manager, Charlie Montoyo, was also receiving a one-game ban for his role in the incident.
Manoah will appeal, however, which means his suspension will not go into effect until that process is completed.
Manoah, a rookie, has been great for Toronto since he was called up in late May, posting a 4.18 ERA and 27 strikeouts in 23.2 innings pitched.
Source: Read Full Article