Ben Affleck & J.Lo went shopping in Milan & got swarmed on their honeymoon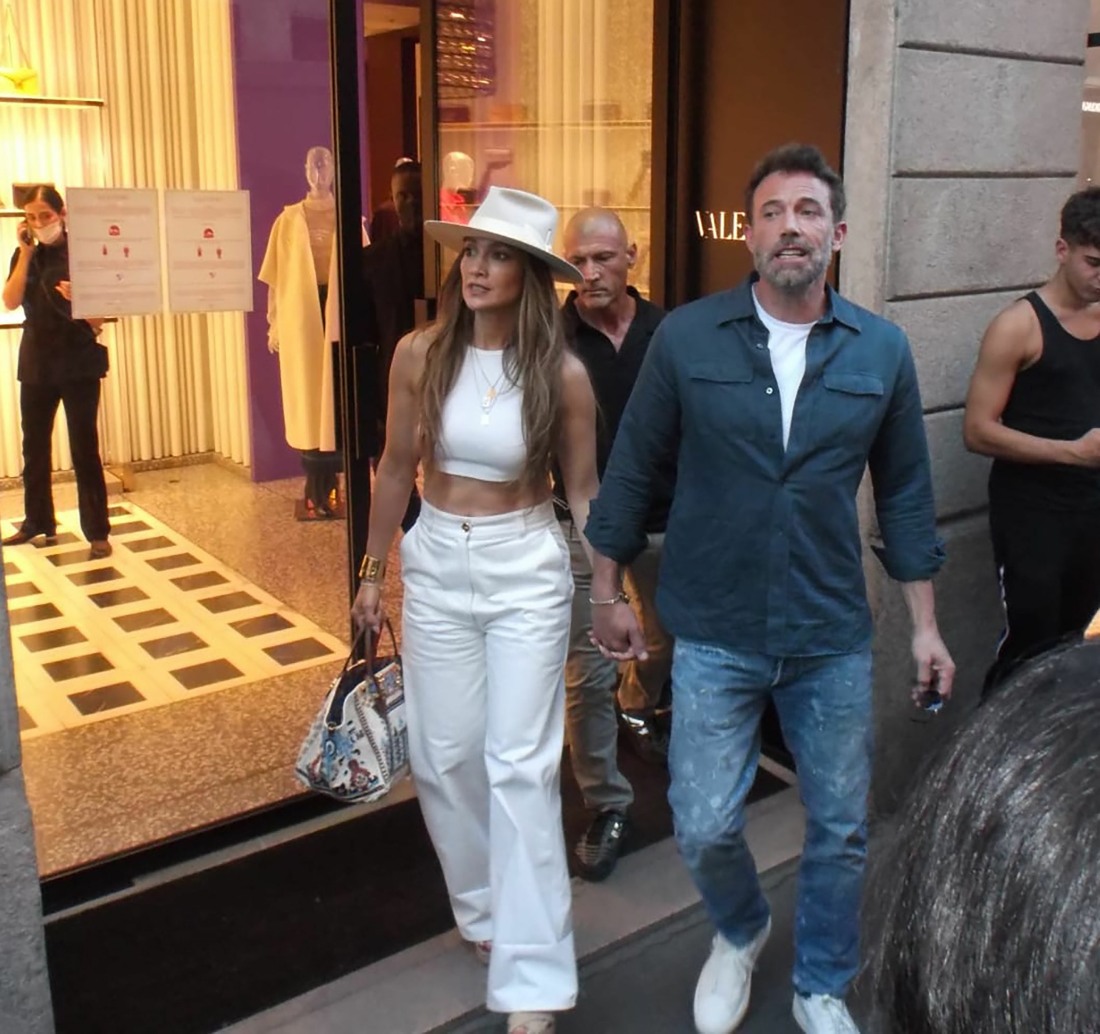 Jennifer Lopez and Ben Affleck have been honeymooning in Italy this week. Italy, it turns out, is playing a significant role in their revival. The first trip they took when they got back together was a yacht adventure, where they stopped at port cities in France and Italy. The first red carpet the walked together for their revival was at the Venice Film Festival. And now their honeymoon is in Como, Menaggio and Milan. The photos in this post are from Milan, where they were seen (and swarmed) at the Brunello Cucinelli shop.
Jennifer Lopez and Ben Affleck are making their way through Italy hand in hand. The couple, who celebrated their marriage with a ceremony in Georgia last weekend, were seen shopping in Milan, Italy, Thursday.

Lopez, 53, dressed in all white, sporting a crop top with high-waist pants and a fedora. She accessorized with gold jewelry and beige high heels. Affleck, 50, kept things casual in blue jeans and a matching button-up shirt over a white tee. The two stopped to pose for fans who were waiting to see them outside Italian luxury fashion brand Brunello Cucinelli.

Earlier this week, Lopez and Affleck were spotted dining at a historic hotel in Lake Como, Italy. A source who saw the pair at the restaurant told PEOPLE, "They were attentive only to each other, didn't have eyes for anything else." The source added, "They seemed to very much enjoy the evening, as they arrived when the sun was still high and stayed on well after dark."

Another source that saw the pair Tuesday night told PEOPLE, "Someone asked them for a selfie with them and they just did it. They are really down to earth people."

On Wednesday afternoon they explored the lakeside town of Menaggio, according to a third source. "They just queued up for ice cream like everyone else, and wandered into shops. They acted normally, even if they had bodyguards with them," the source said. "They are just going out and mingling." The source added that they kept their outing low-key and "went unnoticed for quite some time."
[From People]
It sounds nice, honestly? I see all the haters who are like "this is too expensive" and "they're flaunting their wealth!" Yeah, have you ever paid attention to Jennifer Lopez before? During their family trip to Paris last month, they did the same kinds of things too – they went to nice restaurants, they went sight-seeing, they went shopping. They're behaving like wealthy tourists. Which, incidentally, is exactly what European tourism boards want. A lot of these places want American tourists to come back and spend money. Plus, Ben is spending the whole f–king honeymoon in jeans, t-shirts and his beloved flannels. It's not THAT fancy. He's probably trying to track down Milan's Dunkin Donuts.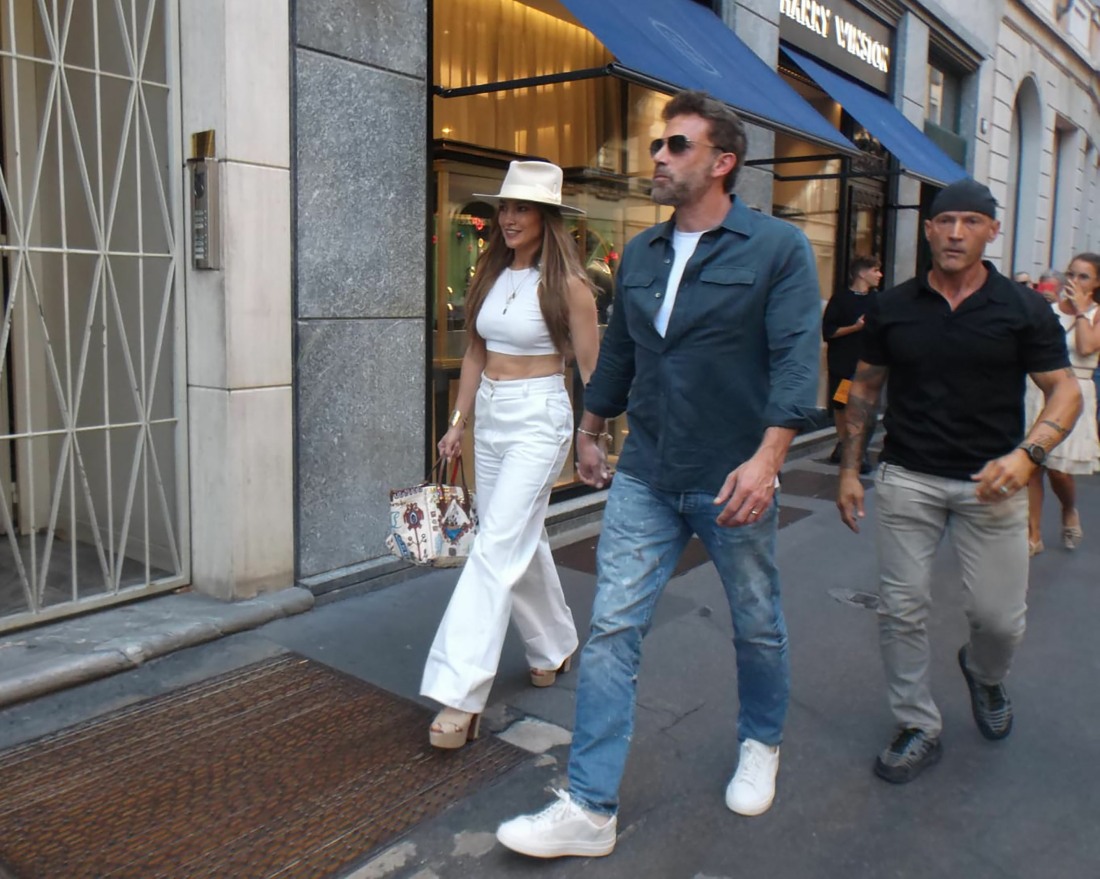 Photos courtesy of Cover Images.
Source: Read Full Article