Audience Members Trash Bob Woodward's Moderation of #MeToo Talk: 'Aggressive and Uninformed'
The veteran journalist is being criticized for a ticketed conversation with New York Times' Jodi Kantor and Megan Twohey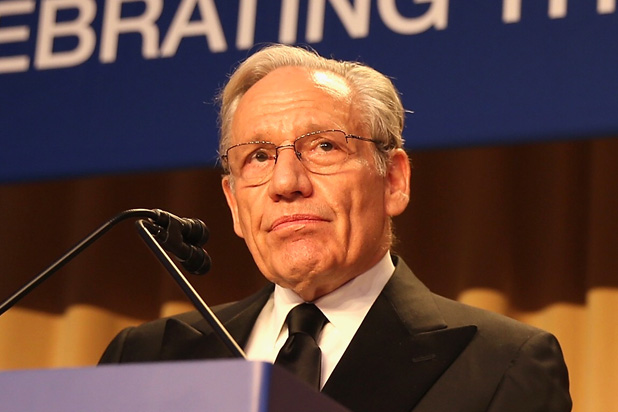 Getty Images
Veteran journalist Bob Woodward faced criticism Thursday morning for a talk he moderated the previous night with two reporters who wrote a book about the #MeToo movement.
In "She Said: Breaking the Sexual Harassment Story That Helped Ignite a Movement," Pulitzer-winning New York Times reporters Megan Twohey and Jodi Kantor describe reporting on Harvey Weinstein, but according to audience members at a Wednesday book discussion, Woodward was "aggressive and uninformed" in his questioning.
Robyn Swirling recounted on Twitter her hesitancy to attend the chat at Sixth & I synagogue in Washington, D.C., because her post-traumatic stress disorder has "been pretty bad" since now-Justice Brett Kavanaugh was accused of sexual assault during his Supreme Court confirmation process. Still, she said, Twohey and Kantor "are such valuable, insightful voices" that she went.
"Turns out, what I really needed to worry about was @realBobWoodward's aggressive and uninformed questioning," Swirling wrote, saying Woodward "repeatedly interrupted" the two female authors and was "ill equipped for this particular conversation."
Swirling did not immediately respond to request for comment, nor did Woodward.
Recode's Kara Swisher posted a photo of the panel from her vantage point at the event, writing that Woodward was "blowing this interview" by being "interruptive, not focused on the women who were victimized by Harvey Weinstein and weirdly obsessed with that creep."
Source: Read Full Article